India's Voltas wins $114m MEP contract for Qiddiya waterpark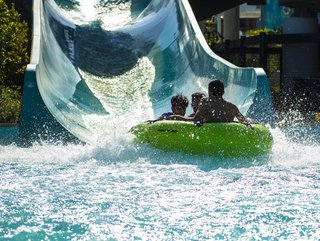 Contract will see Voltas responsible for the installation and provision of MEP services for the Qiddiya Water Theme Park in Riyadh, Saudi Arabia
Voltas, the Indian multinational MEP services solutions provider and subsidiary of the Tata Group, has said that its International Operations Business Group has been awarded a major entertainment contract worth US$114 million, for Qiddiya Water Theme Park in Riyadh, Saudi Arabia.
In a statement, Voltas said that it would be responsible for the installation and provision of Mechanical, Electrical and Plumbing (MEP) services for the park.
Pradeep Bakshi, managing director and CEO for Voltas Limited, said: "We are delighted to win yet another prestigious project in Saudi Arabia. We have been making our headway in Middle East market – predominantly the UAE, Qatar, Oman, Bahrain and Saudi Arabia – for over 40 years."
"We have transformed adversities into opportunities through improvised processes, embraced automation, eliminating significant costs arising out of mobility restrictions and other project risks," he continued.
Qiddiya Water Theme Park is the Kingdom's first, and the region's largest, water theme park. It contains 23 rides and attractions – seven of which will be world firsts. The theme parks offerings have been designed with the Kingdom's rich culture and heritage in mind, along with guest comfort. The destination will be the only water theme park in the world to offer dry and wet rides, as well as state-of-the-art competition level facilities for water sports.
Capital of Entertainment
Qiddiya is backed by Saudi Arabia's Public Investment Fund (PIF) and aims to become the capital of entertainment, sports, and arts in the country. It will offer visitors and residents a range of innovative and immersive experiences.
The project is scheduled to be completed by October 2024 and will be a key part of Saudi Arabia's ambitions to become a global tourism destination, and support its Vision 2030 objectives, which aim to diversify its economy.
"Today, Voltas is the leading MEP services provider in the region, felicitated with several awards for its quality, capability and safety records," Bakshi added.
He pointed out that Qiddiya will be designed to be a place where Saudi Arabia's youth can achieve their goals, and that it will opens doors and create new career paths to support the creation of a more affluent and progressive society.
"With this new project, we believe that we will provide vast opportunities for development and collaboration in the coming years," he concluded.