Serco launches ESG-focused division to cater to MENA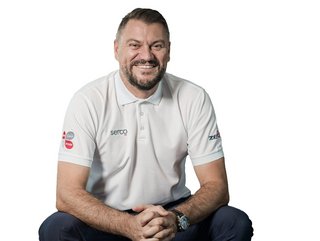 Division will focus on driving ESG goals and empowering governments to accelerate national visions
Serco, the international public services company, has announced the launch of an Advisory with Purpose division, which will focus on driving Environment, Social, and Governance (ESG) goals and empowering governments to accelerate their national visions.
In a statement, Serco said that with Sheikh Mohamed bin Zayed Al Nahyan, the President of the UAE, announcing 2023 as the "Year of Sustainability" in the country, and measures also featuring heavily in the Kingdom of Saudi Arabia's transformative Vision 2030 ambitions, its Middle East operations have already taken proactive steps to support regional organisations and governments in achieving their environmental and sustainability targets through an advisory service that spans from concept to implementation.
Commenting on the new service line, Phil Malem, Serco Middle East CEO, said: "This is a major step forward for us as a business, in a year where we have outlined very clearly our focus on purpose – and bringing national visions to life. It is our responsibility to always be conscious of our environmental and social impact. We all have a role to play when it comes to ensuring a better future, and as a people-driven business, we need to act as a catalyst to help accelerate these goals.
The announcement comes in a year when COP28 is shining a spotlight on the Middle East. The launch of the Advisory with Purpose division will further cement Serco's continued commitment to embed the latest global best practices into local organisations and government entities, the statement continued.
This will help improve performance though the transfer of knowledge, skills and resources from Serco's experts who specialise in sustainable, socially responsible advisory services both globally and in the region, it added.
End-to-End Service
Through its Advisory with Purpose division, Serco will support clients with an end-to-end service, as it looks to enable regional governments to meet their ESG commitments. Additionally, organisations will be able to show their commitments in a way that also enables them to reduce operational costs through digital asset management, impact a better future for citizens and residents by providing customer experience expertise, and protect the safety and security of the region through emergency services and crisis management. This will be delivered all whilst enabling clients to reach their net zero ambitions.
"Serco has a long heritage in delivering on nationalisation agendas and supporting governments and organisations alike to reach their ESG goals. The launch of this service was a natural progression, and we're looking forward to harnessing our expertise, experience, and ability to implement under one umbrella to continue to impact and create a better future for citizens and residents in the region," Malem concluded.