Top 10 construction projects for 2023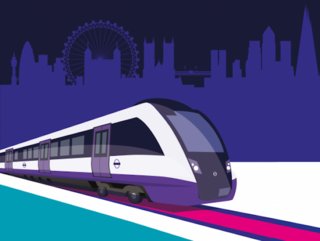 Crossrail 2.
From renovated airports in Europe to high-rise apartments in Asia – these are some of the most impressive large-scale projects to watch in 2023.
The global construction industry is rapidly expanding, propelled by larger and more ambitious projects. In 2023, companies from around the world will be taking on unprecedented challenges to create structures, public works and infrastructure to accommodate population growth and demands for modern amenities. From renovated airports in Europe to high-rise apartments in Asia – these are some of the most impressive large-scale projects to watch in 2023. Join us as we explore 10 of the top global construction projects currently in development.
1. Crossrail 2 – London, UK
Crossrail 2 is a proposed railway line that would run from Surrey in the south of England to Hertfordshire in the north. The project is currently in the planning stage, with construction expected to begin this year. When complete, Crossrail 2 will provide much-needed relief to London's overcrowded transport network. Its slated to be completed by 2030. When complete, the railway will reduce journey times between the two cities from around two hours to just 48 minutes.
2. Mumbai International Airport – India
The Mumbai International Airport is a proposed new airport that would be built to serve the city of Mumbai. Construction is expected to begin this year and be completed by 2030. When complete, the airport will have a capacity of 100 million passengers per year, making it one of the busiest airports in the world.
3. Grand Ethiopian Renaissance Dam – Ethiopia
The Grand Ethiopian Renaissance Dam is a hydroelectric dam currently under construction on the Blue Nile River in Ethiopia. When complete, it will be the largest hydroelectric dam in Africa with a capacity of 6,000 MW. Construction is expected to be completed this year.
4. Jeddah Tower - Saudi Arabia
Previously known as Kingdom Tower and Mile-High Tower, the Jeddah Tower is a skyscraper under construction in Jeddah, Saudi Arabia at a preliminary height of 1,000 m (3,281 ft)and will become both the tallest building in Saudi Arabia and globally upon completion. The project is currently on hold and so it may be a while before this dream is realised.
5. Suzhou Zhongnan Center - China
Suzhou Zhongnan Center is a 499.2-metre tall building under construction in Suzhou Industrial Park, Suzhou, Jiangsu, China. Original plans called for a height of 729 metres but plans were scrapped in 2019 in compliance with China's ban on buildings taller than 500 metres. Upon its completion, the Suzhou Zhongnan Center will stand at 499 meters tall, offering impressive views of Jinji Lake and Suzhou's skyline.
6. Thames Tideway Tunnel - UK
The Thames Tideway Tunnel is a new sewer tunnel that will run beneath the River Thames in London, England. The project is expected to cost £4.2 billion and to be completed in 2025, following secondary lining, connection and testing works.The Thames Tideway Tunnel will protect the river for at least the next 100 years.
7. California High-Speed Rail - US
The California High-Speed Rail project is a new high-speed rail line that would connect Los Angeles and San Francisco, California. The project is currently in progress and is expected to cost $77 billion once completed. The high-speed rail project is one of the largest and most ambitious undertakings in California history and has been fraught with problems since the start. There is currently no proposed completion date.
8. Tun Razak Exchange - Kuala Lumpur
The Tun Razak Exchange, otherwise known as TRX is a 70-acre development by in the heart of Kuala Lumpur for international finance and business. The development was named after the second Prime Minister of Malaysia, Tun Abdul Razak Hussein, due to its location along Jalan Tun Razak. TRX is a strategic enabler of the Malaysian government's Economic Transformation Programme (ETP).
9. Buffalo Bills' stadium - US
Work has begun on the $1.4 billion stadium for the NFL's Buffalo Bills in Orchard Park, New York, with plans to finish the project before the 2026 season. Kansas City, Missouri-based Populous will serve as architect. The stadium will be open air, and feature a stacked seating design, which the franchise said will make crowd noise more deafening. Additionally, extensive radiant heating will keep fans comfortable during the harsh upstate New York winter.
10. Maddison Square Garden Sphere - US
MSG Sphere is an immersive theatre backed by cutting-edge technology, will host a wide range of events, including residencies, esports, corporate events, and original attractions. It is the largest spherical structure on Earth, standing over 100 meters tall and almost 160 meters wide.
The 17,500-seat auditorium was initially slated to open in 2021, but construction was halted in April 2020 due to a COVID-19 pandemic-related disruption in the project's supply chain. The opening is slated for the second half of 2023.