Top 10: 3D Construction Printing Companies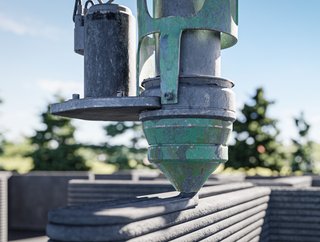 Construction Digital considers some of the cutting edge 3D printing companies in the construction industry.
Construction Digital considers cutting-edge 3D printing companies in construction that aim to revolutionise building methods and promote sustainability
With the continued rise of 3D printing, it is interesting to consider how it can be used as a tool to break away from current architectural constraints. It can allow construction to refocus its activities on imagination and creativity, while reducing the human, energy, ecological and financial cost of construction.
Construction Digital therefore considers some of the cutting edge 3D printing companies in the construction industry that pave the way for home and building innovation. These companies are aiming to further transform the construction industry with newer building methods, further revolutionising the way that people think about the home.
Constructions 3D is a French company that has been designing machines that produce 3D concrete printing structures since 2017. The company has developed several machines, including The MaxiPrinter, the MiniPrinter PRO, the MiniPrinter EDU and the Constructimètre. The company can also provide adapted materials according to the objective of its customers.
The concrete 3D printing process is based on an automation and repeatability system, which also ensures precision. Constructions 3D company projects aim to search for a new way of housing for the twenty-first century with 3D printing combined with the short-cycle use of materials and energy.
Mighty Buildings is a company that understands that construction needs to become more sustainable to better benefit the planet. By using innovative 3D printing, robotics, and automation, the company builds beautiful, customizable home kits with 99% less waste and aims to have a lower carbon footprint than traditionally constructed homes.
The company's goal is to produce fully carbon-neutral houses by 2028, which is projected to be 22 years ahead of the construction industry. It has been working towards zero-waste production, kit system design, and a unique concrete-free formula to create design-forward homes while reducing time, costs, and emissions.
CyBe has developed hardware, software, building materials, and learning platforms to become a 'one-stop-shop' for all things concrete 3D printing. Aiming to lead in innovation, CyBe Construction offer 3D concrete printing solutions and continually aim to develop mobile and modular technology.
The company usually changes complex building processes to deliver affordable products faster and in a more sustainable way. It also uses fewer raw materials and minimal transportation. CyBe Construction also aims to offer 3D concrete printing as an innovative solution to affordable housing, with cheaper, faster and more sustainable construction.
SQ4D builds full-size concrete houses and commercial structures using 3D printing technology, and aims to be faster, safer, and stronger, with minimal cost.
The company has recently listed for sale the first 3D printed home in the United States, using SQ4D's revolutionary Max Autonomous Robotic Construction System (ARCS), which is the first 3D printed home to receive a certificate of occupancy. The company built the home in 80 hours and it was listed at $299,000, which was below the area's median price.
XtreeE designs and manufactures large-scale 3D printers and has developed strong expertise in the field of large-scale manufacturing for construction, both on the technological and product design sides. Its research and development-oriented system is based on a medium-scale robot and control and supervision software developed by the company itself.
The company enables high quality custom robotic configurations, with real time process monitoring and post-printing analysis. This ensures that additional measurement features can be constantly developed by XtreeE and therefore adapted to specific user needs.
3D printing by WASP materialises objects made with bio-plastic, clay, silicone and biocompatible materials, which mills wood and aluminium. The aim of the company is to build 'zero-mile' homes using materials found in the surrounding area. Its aim is to use renewable energies such as sun, wind and water.
In 2018 Wasp introduced Crane WASP, a collaborative 3D printing system able to print houses. The WASP project studies, realises and sponsors eco-friendly systems that understand that a house is a primary need and a right. It suggests a process to actualise houses with a very low price.
PERI's construction printing aims to revolutionise the construction industry due to its ability to expedite the industrialisation of the construction process. Wanting to build a greater number of buildings in a short period of time at low cost is a great benefit to this type of technology, but can also pave the way for greater sustainability in construction.
In May 2023, it was announced that PERI would be partnering with Krause Group to build a 3D printed data centre building in Heidelberg, Germany. It is set to be the 'largest 3D-printed building in Europe' from the end of 2023.
COBOD is a world leader in 3D construction printing solutions. The company constantly aims to improve its printing speed, efficiency, labour need and material cost to challenge conventional construction. With over 50 3D printers sold, COBOD helps to lead the way in 3D construction printing.
It has recently been announced, as reported by 3D Printing Industry, that COBOD's BOD2 3D printer is being used to construct the first 3D printed school in Lviv, Ukraine. The project has been anticipated to be completed by the end of June 2023, representing a significant milestone in European construction.
Apis Cor is an award-winning construction technology company continuing to make huge progress in the housing construction industry, particularly concerning concrete 3D printing technology. The company uses robotic printers, named Frank, Gary and Mary, to ensure that building is consistent and easy.
The company designed and successfully tested 3D printed concrete walls as comparable to concrete block walls which are structurally reinforced. Its proprietary concrete material is 33% stronger than concrete block material, according to the company website.
As reported by Yahoo Finance, Apis Cor seeks to introduce automation to the construction industry, providing builders with the technology to increase productivity, speed up construction times, and work towards a goal of building low-rise buildings robotically to meet the high demand for housing.
ICON's 3D-printed, high-performance homes feature elevated architectural and energy efficient designs that showcase resiliency and sustainability with plenty of the digital possibilities of construction. The company provides plenty of online resources concerning home construction with 3D printers, in addition to sharing the possibilities of off-world construction.
The building completed by the company is delivered at speed using a fleet of ICON's Vulcan robotic construction systems, software and advanced materials, with each interior and exterior wall of the home produced with less waste and more design freedom. The Vulcan construction system consists of the Vulcan printer and the Magma portable mixing unit that prepares ICON's proprietary building material, Lavacrete, for printing.
Hardware is driven by the company's BuildOS software suite, which generates and prepares architecture for printing, then controls the robotic hardware on-site to turn digital plans into physical homes.