UK Gov plans to drive investment in energy revolution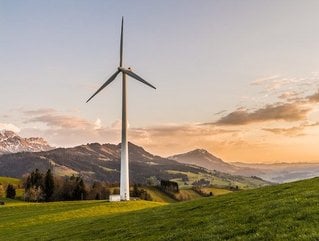 The UK wants to build green, thriving industries.
Energy Security Secretary outlines steps to strengthen Britain's long-term energy security and independence to help deliver clean, prosperous future.
Ambitious plans to scale up affordable, clean, homegrown power and build thriving green industries in Britain have been unveiled by the UK Government, boosting the country's energy security and independence and reducing household bills for the long term and maintaining a world-leading position in achieving net zero.
Putin's illegal invasion of Ukraine had a devastating effect on global energy markets, forcing up wholesale prices and with it the energy bills of households and businesses in the UK and around the world.  In response, the government has taken steps to shield consumers and companies from the worst effects, paying around half a typical household's bill over the winter and half the wholesale energy costs paid by some businesses.
After decades of reliance on importing expensive, foreign fossil fuels, the government is delivering a radical shift in our energy system towards cleaner, more affordable energy sources to power more of Britain from Britain.
In doing so, plans will help deliver on the Prime Minister's promise to grow the economy across the country, supporting almost half a million new green jobs by 2030, creating a strategic advantage in new clean industries, and generating opportunities for UK businesses to export their expertise around the world.
Building on decisive government action taken since 2021, measures announced today include:
world leading commitment to carbon capture usage and storage – the first projects will be announced to progress to the next stage of the negotiations to rollout the first carbon capture clusters in our industrial heartlands. The round for areas to apply for 2 additional future clusters has also been launched and there will be an opportunity for further projects to be added to the first 2 clusters. These announcements build on the £20 billion CCUS funding
kickstarting investment into the UK's emerging floating offshore wind industry by launching the £160 million fund to support port infrastructure projects, securing the UK's leadership in this new technology
backing the first tranche of new green hydrogen production projects under the £240 million Net Zero Hydrogen Fund as part of development of this new power source
opening the fifth round of the UK's world-leading scheme to incentivise investment in renewable electricity, backed by a budget of £205 million. Now being held annually, Contracts for Difference will build on the UK levy-funded support for renewable power since 2010 of around £80 billion
announcing Great British Nuclear, will initially be led by Simon Bowen as interim Chair and Gwen Parry-Jones OBE as interim Chief Executive Officer: with GBN's first job to launch a new competition to select the best small modular reactor technologies – one of the most advanced nuclear power technologies in the world – for development by Autumn
speeding up the planning process to attract investment – reforming the planning process to enable the building of more energy infrastructure including solar power and offshore wind projects more quickly
cutting household bills by expanding government energy efficiency support to even more households - the Great British Insulation Scheme, a rebranded ECO+, will upgrade 300,000 of the country's least energy efficient homes.
investing more than £380 million into boosting electric vehicle (EV) charging points and infrastructure across the country to support the rollout of electric vehicles
reducing our reliance on fossil fuels to heat our buildings – a new £30 million Heat Pump Investment Accelerator is designed to leverage £270 million private investment to boost manufacturing and supply of heat pumps in the UK. The Boiler Upgrade Scheme, which offers a £5,000 grant to anyone buying a heat pump, will be extended to 2028
providing UK Export Finance with an extra £10 billion capacity to boost exports, including from the UK's world leading clean growth sectors
building a stable environment for businesses to invest and grow in the transition to electric vehicles and sustainable aviation fuel
Prime Minister Rishi Sunak said: "When global energy supplies are disrupted and weaponised by the likes of Putin, we have seen household bills soar and economic growth slow around the world.
"We have stepped in to shield people from its worst impacts by helping to pay around half the typical energy bill. But we are also stepping up to power Britain and ensure our energy security in the long term with more affordable, clean energy from Britain, so we can drive down energy prices and grow our economy.
"That's why we're driving forward plans to boost renewables, revive nuclear and build new thriving industries like carbon capture, which will in turn create good jobs across the country, provide new opportunities for British businesses at home and abroad, and maintain our world-leading action to reach net zero."
Energy Security Secretary Grant Shapps added: "We have seen over the past year what can happen when global energy supplies are disrupted, and a tyrant like Putin uses energy as a weapon.
"Access to cheap, abundant and reliable energy provide the foundation stone of a thriving economy with our homes and businesses relying on it to deliver our future prosperity.
"Following our unprecedented cost of living support this Winter, which continues, this plan now sets out how we fix this problem in the long term to deliver wholesale UK electricity prices that rank amongst the cheapest in Europe, as we export our green growth expertise to the world."