40,000 UK construction firms at risk of failure by April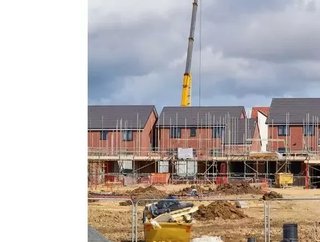 Red Flag Alert data warns 40,000 construction firms at risk of failure which would leave £2.2bn in unpaid invoices...
"Just under 40,000 UK construction firms face insolvency by the end of April, according to Red Flag Alert data.
It warns their collapse would mean £2.2bn in unpaid invoices are at risk of disappearing from construction supply chains.
The latest ONS data focusing on the business impacts of COVID-19 shows 13.6% of construction companies have low or no confidence that their businesses will survive the next three months - a predicament affecting 39,491 firms.
Red Flag Alert data reveals that when companies go out of business, they now leave behind an average insolvent debt of £55,949. 
Managing Director of Red Flag Alert, Mark Halstead, said the level of insolvent debt in the construction sector is already growing at pace. It increased by 6.6% in 2020, double the rate of growth in total UK insolvent debt.  
"This increase in debt could have been much higher and was supressed by the Government's coronavirus support measures. Construction companies realise this and are lacking in confidence as they know COVID-19 grants, loans and furlough payments can't last forever," he said.
As well as reliance on Government support, Halstead attributes low or no confidence in survival amongst construction companies to dwindling order books. The latest IHS Markit / CIPS UK Services PMI data shows construction output declined for the first time in eight months in January.
"PMI data shows shrinking order books in the services sector, which means work is drying-up for construction firms," adds Halstead. "Locked-down city centres is putting large-scale development projects on hold, which affects companies of all sizes throughout construction supply chains.  
"Revenue for construction firms is disappearing fast and struggling companies are facing up to the prospect that they don't have the cash flow to keep going much longer. Operators throughout the sector need to move quickly to call-in outstanding debts, before it's too late and invoices are lost to insolvency. At this point, they won't be worth the paper they're written on." 
PwC expects to see the UK unemployment rate jump by a record 2.5 percentage points in Q2, as the government's furlough scheme ends.