Travis Perkins sales up 6.8% and Wickes demerger 'on track'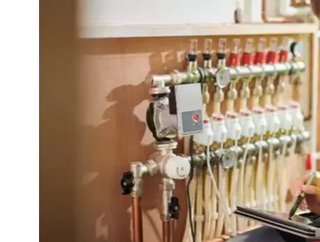 Travis Perkins reports rising Q1 sales and believes Wickes demerger at the end of April will leave the business a simplified, trade focused group...
Travis Perkins' total group sales rose 6.8% in the first quarter and its Wickes demerger is on track for completion April 28, the company reports in a trading update. 
Revenue was boosted by the retention of sales from the branch closure programme last summer and high levels of housing transactions fuelling higher RMI spend - although it said new build housing and commercial sectors remain subdued.  
Like-for-like Toolstation sales jumped 42% in Q1, driven by its "digitally enabled and convenient sales proposition" and merchanting and plumbing and heating sales rose 15.5% and 11.4% respectively, propelling year-on-year group sales up 17.4%. 
The group remains on track to open 60 new branches in the UK in 2021, with further encouraging progress in expanding the European business. 
Nick Roberts, Chief Executive, said the group has enjoyed an encouraging start to the year with "robust like-for-like sales growth" across its businesses, underpinned by strong demand in the RMI market. "The Merchanting business has maintained the momentum seen in the second half of last year while Toolstation continues to outperform, driven by its convenient and trade focused proposition," he said.
The demerger of Wickes, the home improvement retailer, will leave the business "a simplified and trade focused group" he added, with new Travis Perkins shares operating from April 29.
Andy Murphy, Director Edison Group, said perhaps unsurprisingly, Travis Perkins is experiencing price inflation as the cost of certain raw materials increase, especially timber, copper and steel.
"At the moment, the company views this as manageable," he said. "There are also some shortages is certain lightside products imported from Asia and some key heavyside products. Again, these shortages have not had a material impact as yet.
"At this stage, the company is not guiding the market to move consensus, though the risks appear to be to the upside given the current trends. Travis Perkins is trading on 17.6x consensus PER for 2021E, compared to Kingfisher on 13x, Grafton on 18.3x, Ferguson on 22x and Howden Joinery on 24x."
The mean gender pay gap, which measures the average pay difference between Travis Perkins' 28,000 male and female colleagues, narrowed to 5% in 2020 from 10% in 2019 (click here).