UK and Europe spur 24% rise in Kingspan Q1 sales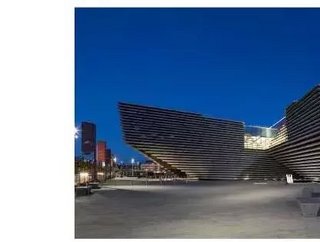 Light & Air sales performed strongest, with sales up 65%, and Kingspan reports 'ongoing strong momentum...
Kingspan Group recorded a 24% jump in Q1 sales to €1.28bn, buoyed by strong sales in light & air sales, insulated boards and panels in the UK, Germany, France and Benelux.
Insulated panels' sales were up 25% (+27% underlying) in the quarter while insulation boards' sales rose 12% (+13% underlying), boosted by the UK - which recorded double-digit growth - mainland Europe, North America and Australia.
The division will be bolstered by the recently announced acquisition of Logstor Group, a global supplier of technical insulation solutions focused on the growing District Heating model, and with revenues of approximately €250m. 
The acquisition, conditional on regulatory clearance, is expected to complete in Q3.
Light & Air sales were up 65% (+8% underlying) in the first three months, helped by the acquisition of Colt Group in April 2020. In other areas:
Data & Flooring sales increased by 11% in the first quarter (+14% underlying). Datacentre projects continue to be very active in Europe and North America more than offsetting predictably subdued office activity.
Water & Energy saw sales 21% ahead in the first quarter (+17% underlying). Wastewater activity in particular has been strong across most markets.
Net debt as at 31 March 2021 was €352m after a cumulative acquisition spend of €167m in the period. The Group has, in aggregate, in excess of €2bn cash on hand and committed undrawn facilities.
The Group's trading outlook for the second quarter is positive with ongoing strong momentum across most key markets. 
But the firm said raw material inflation, and availability, is increasingly a challenge and it is doing its utmost to limit any impact. We have a strong backlog on hand which augurs well for the period ahead although in the current environment we are cautious about looking too far forward.
The company released its inaugural Planet Passionate Report on April 12, setting out its commitments and global 10-year sustainability plan. It is targeting 60% direct renewable energy use by 2030 and installed 22 solar PV rooftop systems to date.
Andy Murphy, Director at Edison Group, said: "The Company noted that although demand was strong, there was increasing inflationary pressure and availability was becoming a challenge in some cases. The backlog is strong, but the company is being a little cautious on the outlook and gave no guidance for the year."