5 green builds in Sweden by Skanska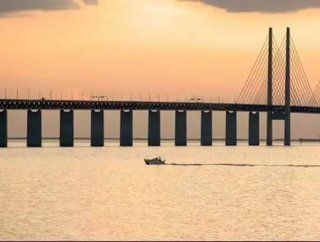 Skanska is going from strength to strength, having recently been awarded a $220 million highway contract within Slovakia, in addition to a $206 million...
Skanska is going from strength to strength, having recently been awarded a $220 million highway contract within Slovakia, in addition to a $206 million hospital contract in Michigan. The company has also een awarded a contract to construct a new hotel complex within Norway.
We take a look at some of the most sustainable buildings the company has constructed in Sweden, with green buildings becoming an increased focus within the construction industry.
Malmo Live
Built at a cost of £6 million, the Malmo Live building is LEED Platinum certified, incorporating the Malmo Symphony Orchestra, two concert halls, a hotel with over 400 guest rooms situated over 25 floors, in addition to a conference hall. The build incorporates sustainable features, such as geothermal energy and the use of solar.
Designed by Schmidt/Hammer/Lassen Architects, the concert hall can comfortably seat over a thousand people, with multiple restaurants, spa and a bar on the 25th floor, providing visitors with iconic views across the city.
The entire construction covers 90,000sqm, successfully completing in 2015.
New Karolinska Solna
Once completed in 2018, Skanska's largest ever sustainable project will aim to put the patients at the forefront of all decisions in this new hospital, which will allow all patients to have their own room and space within the establishment.
Designed by White Arkitekter and situated within Stockholm, the Karolinska Solna will incorporate 600 inpatient beds, over 30 operating theatres and over 100 outpatient clinic areas over 9-12 floors. Environmentally features will be implemented to enable the build to achieve LEED Gold certification. The use of materials such as stone, timber and glass will signify traditional Scandinavian construction and create a light and airy space.
Hallandsås
Through a dual consortium with VINCI, Skanska have successfully completed the build of the tunnel which runs through the Hallandsas Ridge, reducing congestion between Gothenburg, Sweden and Copenhagen.
Since its completion, there has been increased transportation of goods via rail, in addition to providing a convenient transport link for commuters.
Väla Gård
Situated 5km northeast of Helsingborg lies the Vala Gard office building, which has become Skanska's greenest construction so far.
Gaining LEED Platinum and Deep Green status for its innovative design, the build has zero toxic materials, with many elements recycled, achieving zero energy. The build incorporates solar features to provide sufficient heating and cooling, creating more energy than what is currently used annually.
The build has won multiple awards, such as the best green building in Sweden and best LEED building.
Öresund Bridge
Completed in 2000, the Oresund Bridge constructed by Skanska is the longest bridge in Europe, linking Copenhagen with Malmo.
The 16km bridge has won the IABSE Outstanding Structure Award and has provided vital links within the region.
Follow @ConstructionGL
Read the September 2016 issue of Construction Global magazine