Construction firms lose £1.8 billion in invoice fraud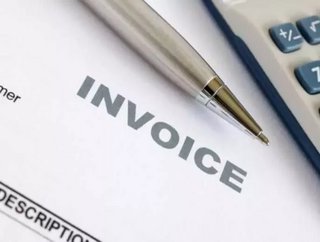 UK construction businesses lose more than £1.8 billionfrom invoice fraud every year. According toresearch published byTungsten, this amounts to...
UK construction businesses lose more than £1.8 billion from invoice fraud every year.
According to research published by Tungsten, this amounts to £1,948 per construction business. One in six affected firms believe the fraud has cost them more than £5,000 in the last year alone.
Concern about the scale of the fraud is greater in construction than any other sector, with a staggering 71 percent of business owners troubled by its increase, compared to a national average of 54 percent. It is viewed as the single biggest threat facing businesses, moreso than losing a major contract, an employee, or competitor activities. 
Of the construction companies surveyed, 60 percent have received a fraudulent or suspicious invoice in the last year – this is significantly more than any other sector and the national average of 47 percent. Tactics have included viruses embedded in attachments; unknown invoices attached to an email or sent by post; false changes to bank details; and sending duplicate invoices.
Tungsten's research exposes the need to crack down on fraud in the UK and is backed up by the Government, which in February launched a new taskforce to combat fraud of all types. The Joint Fraud Taskforce will consist of representatives from the City of London Police, National Crime Agency, Financial Fraud Action UK, the Bank of England, and chief executives of the major banks. While focused on consumer fraud, its launch shows the scale and seriousness of the situation and the Government's desire to identify and remove weak links in the UK's financial systems and processes.
Not every company is aware of the high stakes, however – 11 percent of construction businesses would take no action if they received a suspicious invoice and six percent wouldn't know what to do. Only around half (54 percent) would contact the police or a reporting service like Action Fraud, showing that there is still an education job to do in terms of knowing how to handle cyber-crime.
Richard Hurwitz, CEO at Tungsten, said: "Construction firms face all manner of challenges, and it's telling that cyber crime looms as one of the biggest. It seems particularly prevalent within the construction industry possibly because many contractors have minimal back office support and therefore it is easier for fraudsters to get away with their tactics. What's most troubling is that it needn't be like this as there are steps companies can take to protect themselves.
"Technology such as electronic invoicing can help construction companies battle invoice fraud as only confirmed suppliers can upload their invoices and then these are validated before they are paid, potentially saving firms thousands of pounds. Tungsten currently handles more than 15 million invoices a year, with firms in 192 countries around the world transacting across the network."