Construction graduates finding employment faster in recovering economy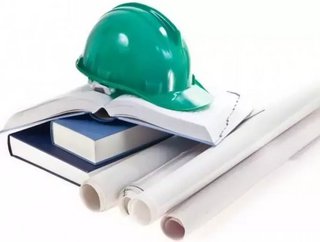 A new survey reveals construction graduates fare far better than their counterparts from other fields in finding work within six months.The study 'W...
A new survey reveals construction graduates fare far better than their counterparts from other fields in finding work within six months.
The study 'What do graduates do?' from the Higher Education Careers Services Unit (HECSU) shows 2013 construction graduates had an employment rate in this time-frame of 89.7 percent and an unemployment rate of just 4.8 percent, compared with a 70 percent employment rate and 7.3 percent unemployment rate for graduates of all subjects.
A total 256,350 full and part-time first degree graduates were asked their employment situation in January 2014, six months after leaving university, with the improved figures suggesting the economic recovery is impacting favourably on their work fortunes.
In building management subjects, there were 3,680 graduates in 2013, 2,705 in architecture and 1,070 in planning. Architecture graduates enjoyed an employment rate of 78.4 percent, with planners on 78 percent.
When the three disciplines were grouped into a single category of 'architecture and building', the overall employment rate was 78.4 percent, with unemployment at 6.1 percent.
However, just 64.7 percent of 2013 'architecture and building' graduates were employed in their degree subject field, comparing unfavourably to 76.5 percent of civil engineering graduates.
12.3 percent of this category took up roles in management, business, HR and finance roles, compared to 9.2 percent from the civil engineering category.
The 'architecture and building' figures show a marked improvement on the fortunes of 2012's graduates, where the employment rate was 74 percent and unemployment 8.8 percent.
However, the survey also shows a decline graduates from 'architecture and building' from 8,195 in 2012 to 7,775 in 2013. There were 8,695 such graduates in 2011.
A total 2,920 students graduated from civil engineering in 2013 with a six-month employment rate of 75.2 percent, and 3,800 mechanical engineering graduated that year with an employment rate of 76.4 percent.
The graduate unemployment from all subjects fell from 8.5 percent to 7.3 percent year-on-year: the largest decline in early graduate unemployment in 15 years. The graduate employment rate also jumped, from 73.6 percent to 75.6 percent in the same time period.
HECSU's Deputy Director of Research, Charlie Ball, noted the last 18 months were a fascinating example of how quickly the market can change, noting that construction-related subject graduates enjoying one of the most dramatic improvements in their employment outcomes.
He said: "The variations in the employment rates of these graduates reflect the complex relationship between the construction industry and the economy. Students must bear this in mind when deciding which subject to study. It's vital that they seek careers advice early and take work experience to better inform their decisions and prepare for employment."
HECSU's employment figures include full and part-time work, overseas work and work-study combinations.