Crossrail targets early 2022 services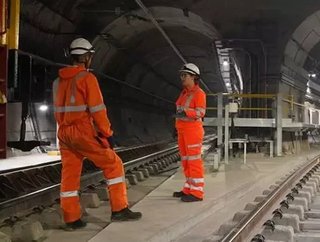 Trial Running operational tests plan to start at the earliest opportunity in 2021...
Crossrail aims to bring the Elizabeth line into passenger service "as soon as practically possible" in the first half of 2022, following a six-week construction blockade designed to make up time lost during lockdown ended on September 17.
Delivery of the Elizabeth line is now in what it describes as "complex final stages", which are complicated by wider challenges involving COVID-19. A 'safe stop' was initiated during lockdown, which saw all site work suspended and 3,000 staff work remotely.
In an update statement, it said Trial Running operational tests plan to start at the earliest opportunity in 2021, leading to a Trial Operations phase involving people being invited onto trains and stations to test real-time service scenarios to ensure the railway's readiness. 
Once Crossrail completes the remaining programme of works for Trial Running, it will seek regulatory approval from the Office of Rail and Road (ORR) to commence intensive testing. This will see multiple trains operating in the tunnels to simulate the Elizabeth line timetable.
Following the opening of the central section, full services across the Elizabeth line from Reading and Heathrow in the west to Abbey Wood and Shenfield in the east will be introduced. The introduction of full services will be aligned with the National Rail timetable change which occurs twice a year in May and December. 
Ten of the 30 main engineering structures (Custom House station; Royal Oak, Victoria Dock, Pudding Mill Lane, North Woolwich and Plumstead Portals; and Fisher Street, Mile End, Limmo, Eleanor Street and Stepney Green Shafts) have been handed over to Transport for London.