Does the UK construction industry require a radical overhaul?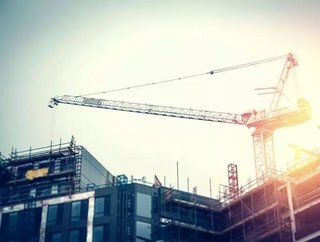 By Carl Ghinn, Managing Director at Fixmart As the sector faces a severe skills shortage Carl Ghinn, Managing Director at Fixmart, asks whether new way...
By Carl Ghinn, Managing Director at Fixmart
As the sector faces a severe skills shortage Carl Ghinn, Managing Director at Fixmart, asks whether new ways of working, and products that are less labour intensive, could help ease the problems.
It is a well-known fact that the UK construction industry is currently facing a number of challenges not least of all an eroding workforce, with the Federation of Master Builders stating that of the 15 key trades it monitored, 40% showed a skills shortage. As a result of this many of our clients across all sectors within the industry are feeling the pressures of meeting demand with less staff.
There are a number of reasons for this: firstly, an aging workforce with the latest figures from the Office for National Statistics (ONS) showing a 13% increase in the number of workers aged 45 and over in the construction industry between 1991 and 2011; secondly the fallout from Brexit which has caused the CBI to call for the Government to drop post Brexit immigration targets or risk construction sites grinding to a halt; and finally the fact that young people are simply finding the sector unappealing for a career which was highlighted in The Considerate Constructors Scheme's 'Spotlight on…the next generation' campaign  to help the industry address the urgent issue of attracting the future workforce.
The issue has been highlighted in a recent House of Lords report which stated that the construction sector needs a "radical overhaul" and will struggle to meet the UK's need for housing and infrastructure if it does not change. 'Offsite Manufacture for Construction: Building for Change' pushes prefabrication and offsite manufacture as the answer, claiming that it can improve productivity in construction by up to 70% and reduce labour demands thereby addressing the immediate workforce shortage challenges.
The debate within the construction industry as to whether offsite construction or prefabrication as it is better known can be considered a good or a bad thing has been continuing for a while so this House of Lords report seems quite timely. Whilst some believe that it will genuinely improve productivity and help contractors save time and money, others argue it just delays the risk rather than solves it. As a leading supplier, I work closely with a large number of sub-contractors and understand the challenges they face and I believe that prefabrication is a positive thing that will genuinely help. However, whether it is the 'radical overhaul' suggested by the Government remains to be seen.
Certainly, we are seeing an increase in the number of companies that are utilising prefabrication on landmark projects. For example, construction giant Lendlease has picked an offsite specialist to assist with the prefabricated design of Google's new Headquarters in London and Crossrail have utilised this approach throughout the Elizabeth Line project.
Utilising prefabrication simplifies the installation process as you only need to fit the completed component rather than assembling each part on site, which can require specialist skills or equipment to cut and fix together. As a result, not only does prefabrication reduce the amount of labour needed on a job, but also the time it takes to install. The same principle applies whether you are prefabricating a simple bracket or an entire house.
A knock-on benefit of this is cost-saving. One of the greatest issues construction companies face is strict margins and timeframes, and the slightest delay can be the difference between a loss and profit on a project. As prefabrication requires fewer people and takes less time to complete, it can potentially reduce the risk of a delay and subsequent fines. In addition, as prefabricated components are assembled offsite and delivered ready to install, there are likely to be fewer deliveries required. I actually think that it improves the quality of the components being used as they are being measured and fitted in a controlled environment. This reduces the risk of delays due to faulty or ill-fitting products.
However, it is important to note that offsite construction doesn't come without its challenges. Often components are larger and heavier as they have been pre-assembled and can be a strain to handle for older workers (and some younger ones too!). It can also leave contractors unable to react to unexpected changes during the installation process. If the component is assembled offsite and then a problem arises, the contractor would either have to return it and wait for a replacement or attempt to fix it themselves. This can cause a delay on the project and possibly huge fines for the sub-contractor.
As a key supplier to the sector, we believe we have a role in helping our clients to fulfil demand and complete jobs despite a lack of workers. We provide a variety of services which are designed to save time and labour on site. These include a pre-fabrication service where we part-assemble products at our warehouse before delivering them with free, next day timed deliveries. Furthermore, we guarantee 99% availability on all our core lines to ensure our clients get what they need, when they need it, consequently enabling them to operate a full service with less people. We have instigated later cut off times for next day deliveries and, after 40 years in business, have recently launched an e-commerce site so we can take orders 24/7. These initiatives are all designed to help address the challenges.
So, in conclusion an ageing workforce and failure to attract young people are issues that have challenged the sector for years and are likely to be exacerbated further depending on the outcome of Brexit negotiations. Initiatives like the apprenticeship levy may help and so will technology but this may not be enough. The solution may partly lie in new ways of working and products that are less labour intensive and it is up to suppliers like us to support this.