Going Green creates Green Adoption Cycle through Increased Employee Morale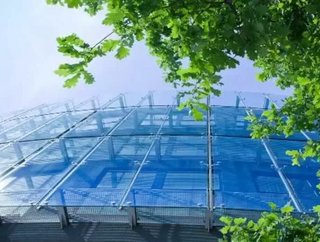 Green construction is set to grow at an annual rate of 2 .8 percent from now until 2017, as a consequence of low carbon regulation requirements. Yet it...
Green construction is set to grow at an annual rate of 2 .8 percent from now until 2017, as a consequence of low carbon regulation requirements. Yet it is not only the environment that is set to benefit from more structured green initiatives within the construction industry.
Greener offices often mean more structured policies on recycling and energy use and despite initial concerns about reluctant adopters of green policies, it seems that employees are eager for change.
The Society For Human Resource Management has found that environmental policies account for increased employee morale by a factor of 44 percent. Furthermore employee loyalty has been seen to increase by 16 percent after the implementation of new environmentally friendly policies.
It seems that employees are now becoming more savvy to environmental practices and are feeling a sense of pride when working for an environmentally conscious firm. In fact, according to the study almost 75 percent of employees say they want their employers to go green immediately.
What this means for the construction industry
With employees demanding greener offices and companies being given government incentives for going green, there could now be a green adoption cycle within the construction industry.
In detail this means that companies gain incentives to work in green offices, so greener construction projects are commissioned, then employees feel pride working in a new green building, this in turn improves company productivity and affects growth (plus companies gain incentives for maintaining a green office), and finally more green construction projects are commissioned. The cycle then continues.
Consumers are also feeding into this green adoption cycle within the construction industry by demonstrating that they are willing to pay more for green products. A study by Cohn & Wolfe has actually revealed that 35 percent of consumers would be willing to spend more on purchases if those products were conscientiously sourced. So having a green policy and ethical statement can actually strengthen a company's brand, off-setting any increased costs of green schemes.
Attitudes shaping demand for greener construction projects
By understanding the attitude employees and consumers have to going green we now have a better understanding of how each supports green initiatives and whether they support green construction projects. Ultimately business owners have to have confidence that going green will be of real benefit to their brand, without that confidence many green construction projects are unlikely to be commissioned.
Paul McGuinness, Managing Director of Terry's Blinds said: "Going green is now a practice that is being adopted at all levels. I have seen it on a commercial level with our customers wanting ethically sourced products, I have also seen it with our employees suggesting new recycling practices within our warehouse.
"Construction teams and energy experts have also implemented green energy efficient measures within our stores and warehouses. Going green is really ubiquitous at all levels, which just strengthens my belief and confidence that going green is the way forward."
The important thing to take away from this research is that going green is now a concern that affects everyone within the lifecycle of brand. Stemming from governmental agencies, green construction firms, property management companies all the way to large corporations, their employees and loyal customers.
We can now see that the importance of going green is a message and priority that has been adopted at all levels. As such it is set to have an immense impact on the demand for greener buildings and constructions projects up to and beyond 2017.