KSA's Dar Al Arkan launches Bosnia residential project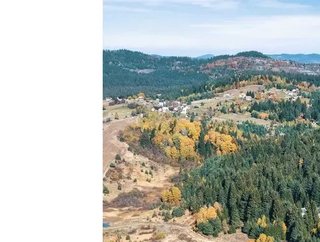 500,000sqm luxury development is set to be the largest single real estate project in Bosnia and Herzegovina...
Dar Al Arkan, the Saudi Arabia-based real estate development company, has announced plans for the launch of its first European residential project – a 500,000sqm luxury development in Bosnia and Herzegovina.
In a statement, the developer says that the project, situated in a forest 30 minutes from the country's capital, Sarajevo, will break ground in the early part of 2021. It adds that it has secured the municipal and federal approval for the development, which is set to be the largest single real estate project in Bosnia and Herzegovina.
Yusuf bin Abdullah Al-Shalash, chairman of Dar Al Arkan Real Estate Development, says: "Today, Dar Al Arkan has placed a golden opportunity into the hands of investors. Bosnia and Herzegovina is a cultural destination with an authentic history, traditions, and a wonderful natural environment. The country is growing in popularity, so this is a perfect investment for those wishing to be part of the country's developing luxury tourism and hospitality sector."
The statement explains that the project will incorporate 'contemporary villas' with designs inspired by local architecture, which will feature 'stylish interiors that harmoniously blend with spectacular views'.
Facilities that come with the development include a clubhouse, a hotel and spa, a gym, food and beverage outlets, and a children's playground, the statement adds.
"This will be a wonderful haven for those wishing to relax within a private, second-home gated community surrounded by luxury facilities and services. We believe the development will attract both Bosnian and international investors," says Yusuf bin Abdullah Al-Shalash.
Central European countries have drawn interest from GCC-based investors and developers in recent years, particularly in the wake of the Arab Spring. Mountainous Bosnia and Herzegovina, where half the population is Muslim, has emerged as a leading investment destination thanks to its low prices and cost of living as compared to other European countries. An added advantage is that investors have the right to own real estate.
Founded in 1994 by six prominent business families, Dar Al Arkan is a Saudi joint stock company headquartered in Riyadh. The company is active in real estate development in the Kingdom, with projects throughout the country and in the UAE. It has international offices in Dubai, London and Bosnia.
The move to develop the residential project in Bosnia and Herzegovina is the developer's first attempt to expand its portfolio into Europe.