SOCOTEC Group raises Europe profile with three acquisitions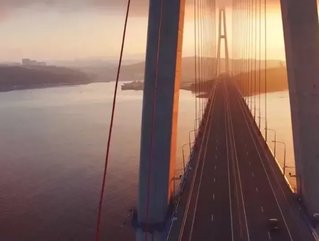 French group SOCOTEC says acquisitions of Inpijn, Pfeifer and Urbads represent significant progress and strengthen positions in key European countries
The SOCOTEC Group, which specialises in testing, inspections and certifications in the construction, real estate, infrastructure and environmental sectors, has achieved €1bn in sales in 2021, a doubling in five years.

The French group said that with a global footprint in 23 countries and 9,700 employees worldwide, its turnover and EBITDA out of France represented 50% and 55% of the total respectively. It added that 95% of its activity was delivered through its French, English, American, German and Italian platforms.

Furthermore, since the start of 2022, it has acquired three companies – Inpijn in the Netherlands, Pfeifer in Germany, and Urbads in France – which represent significant progress for the group and strengthen its market positions in all three European countries.

Inpijn Blokpoel is the group's second move on the Netherlands and comes less than six months after the first, with the acquisition of Hanselman Groep last September. With a €12mn revenue and 19% of EBITDA, Inpijn operates in the infrastructure sector and complements the service offering of Hanselman, which operates in the building sector. The firm specialises in geotechnical, geophysical and environmental services in the infrastructure and construction sectors, having concentrated its exposure among water organisations.
Pfeifer, a company with a revenue of €11mn and 19% of EBITDA, is dedicated to construction consulting services around structural and building physics specialties and fire protection, while also acting on major projects. This acquisition completes the
geographical positioning of SOCOTEC Germany and brings its total workforce to 950 people, with the arrival of nearly 70 engineers and experts and five new sites.

Urbads and its subsidiary, Urbycom, based in the Hauts-de-France region, have developed assistance and consultancy activities in urban planning issues for local authorities and communities.
They also support private companies and industries in the delegated instruction of urban planning authorisations and the elaboration of local urban plans (PLU). With a team of 40 people, these two companies will jointly achieve a turnover of around €3mn in 2021. 
SOCOTEC strengthens presence in Europe

Hervé Montjotin, CEO of the SOCOTEC Group, said: "With these three acquisitions, SOCOTEC demonstrates its ability as a key player in the consolidation of the TIC market and continues to expand its range of services. This will create value for private and public clients on strategic geographical platforms and help us to achieve our 2024 ambitions (with an expected turnover of €1.4 bn)."
Montjotin also highlighted the group's strategic focus on asset integrity in the construction and infrastructure sectors, as well as its geographical balance. He pointed out that SOCOTEC has made a substantial recovery within the construction sector and accelerated its performance in the infrastructure sector as well, with the latter representing more than 30% of the group's business. This was reflected in an EBITDA rate of 17%, he added.
"In terms of construction in France, we are building up our capacity to support local urban plans (PLU) upstream of construction projects by working hand in hand with design offices, project owners and investors. In Germany, we are present in Testing and Inspection in construction, infrastructures and geotechnics with a change of scale: nearly 1,000 employees, €130mn of turnover and a strong contribution to the profitability of the group," Montjotin said.

He added with these two recent acquisitions in the Netherlands, it has a sound basis of €25mn revenue and 200 employees which can support clients in construction risk management, technical expertise for claims and damages affecting the building and its environment, regulatory control and the inspection of technical equipment, geotechnics and infrastructure testing. These services are particularly valuable in a country that is constrained by its geology and high-density population.
"Our goal is to become the world leader in risk management and technical consulting in construction and infrastructure within the TIC industry," he added. "The opportunities offered by our geographic expansion and strategic focus, as well as the upcoming challenges in managing environmental and energy transitions in construction and infrastructure and improving the sustainability of our assets, provide SOCOTEC with a strong platform for growth in 2022."