Laing O'Rourke starts work on new Everton stadium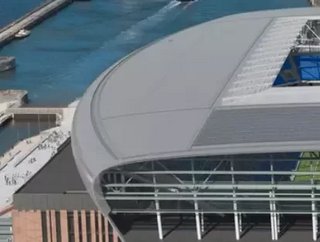 Laing O'Rourke begins work on new 52,888-seat Everton stadium, after UNESCO stripped Liverpool of World Heritage status citing waterside developments
Everton Football Club takes possession of its new Bramley-Moore Dock site today and contractors Laing O'Rourke are set to begin the first phase of the construction project.
In a tweet, the company said: "We're excited to have a start date for the first phase of work and looking forward to harnessing our experience of Digital Engineering Manufacturing and delivery of stadia to create a world class stadium for Everton and their fans!" The stadium will hold 52,888 seats on completion.
The first phase will see enabling works to prepare the dock site in readiness for the build.
Work will include the repair and preservation of the Grade II listed dock wall, stabilising of the hydraulic tower located on the site, the development of welfare facilities for Laing O'Rourke construction staff, the preparation for demolition of existing non-listed structures, and raking of the dock floor. Pipework will also be installed that will be used for the infilling of the dock.
Once these works are completed, Laing O'Rourke will begin the process of infilling the dock.
Everton's new stadium will deliver a £1bn boost to the city's economy and provide up to 15,000 jobs for local people (12,000 during the construction phase). It is estimated that it will attract around 1.4m visitors to the city and more than £255m will be spent through the local supply chains.
It will also accelerate other local development, such as Liverpool Waters and Ten Streets, worth more than £650m and provide an annual boost of £2.1m in Council Tax receipts and Business Rates income of £1.7m per year.
Last week UNESCO stripped Liverpool of its World Heritage status, citing the development of its waterside. "The project has since gone ahead along with other developments both inside the site and in its buffer zone. The Committee considers that these constructions are detrimental to the site's authenticity and integrity," it stated.
In response, a Liverpool City Council taskforce said UNESCO's decision is flawed on a number of levels, not least for the lack of evidence to justify the claims that the city's World Heritage site has deteriorated.
"The taskforce also highlight what they say are various false assertions and arguments by UNESCO over a lack of consultation and strategic master planning for the waterfront, and why its request for a moratorium on development contravenes UK planning law," it states.
The north-west is a key area for Laing O'Rourke, with Manchester Airport recently opening its new 'super-terminal' to the public. 
As construction partner to the complex transformation programme, the company's remit included overseeing the extension of Terminal 2 by 150 per cent capacity, as well as delivering a new aircraft pier, multi-storey car park, outbound baggage hall and all associated external works. The terminal was handed over to Manchester Airports Group in March 2020 on time and in budget.