Legislation 101: Everything you need to know about surety bonds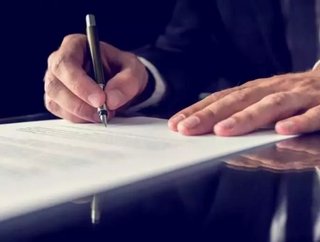 Surety bonds are an indispensable component of every construction job. Legally, contractors are not allowed to begin a job before obtaining the relevant...
Surety bonds are an indispensable component of every construction job. Legally, contractors are not allowed to begin a job before obtaining the relevant performance and payment bonds. Without a surety bond, obligees run the risk of not receiving adequate compensation in case of principal (contractor) default, or failure to perform according to contract.
Often, the parties involved don't completely understand the surety claims process. There are many things which both principals and obligees can do to prevent these claims in the first place.
Read on to learn more about the contract surety bonds claim process and what you, as a contractor, can do in case of a claim.
1. What are Surety Bonds for Contractors?
The two main types of surety bonds which are relevant for contractors are performance bonds and payment bonds.
Performance and payment bonds function as agreements between three parties: the surety, the obligee (the government or the client) and the principal (the contractor). The bond is to guarantee that if the principal should in any way harm the obligee and his interests, the obligee will receive fair compensation from the surety, after filing a claim and mutually agreeing with the surety on the scope of the claim.
Performance bonds are bonds wherein the parties involved are a surety, a contractor and someone who has hired the contractor to perform construction work. Those bonds concern a contractor's performance and guarantee obligees' interests in case that the contractor should default for whatever reason.

Contractors can also file performance bond claims against subcontractors, in case a subcontractor fails to fulfill their commitment to a project.

Payment bonds on the other hand concern the interests of subcontractors, material suppliers and laborers working on a construction project. In this case the bond guarantees that those parties (the obligees) will receive their payment, as per bonded contract, if the contractor should fail to pay them entirely or in a timely manner.
The sheer fact that a surety issues a bond to a contractor is already a form of guarantee that the contractor is reliable, as sureties perform extensive checks before they issue bonds. Bonds in themselves, though, are no guarantee that differences between principals and obligees will not arise.
And when it comes to claims, there are certain steps to filing them. More often than not filing a claim can be avoided entirely, saving everyone money and time. What's mainly required is that parties co-operate and stay in close touch throughout work on a project, and during any difficulties they run into.
2. The Surety Bond Claims Process
Before an obligee can file a claim against a surety bond, there are a number of requirements and conditions. The main requirement is the declaration of default of the contractor. This happens either through direct breach of contract, through financial default or through voluntary default by the contractor.
The Claims Investigation
Once an obligee decides to declare contractor default, the surety's obligations 'mature' and it needs to step in. The surety then begins an investigation of the case, from the perspective of the interested of both sides of the dispute.
During its investigation a surety will usually:
Review the contract between principal and obligee
Assess the progress and status of the contract
Consider whether it, as a party, has any obligations at this stage
Consider the obligations of both obligee and principal, as per contract, and assess whether there has been a breach
After its investigation, the surety comes to a decision about what is the best course of action, and whether it needs to engage at all. For example, sometimes the investigation may reveal that there is no sound basis for declaring default of a contractor.
Specific Requirements for Payment Bond Claims
There are specific time period requirements for sending notices and enforcing payment bond claims. These differ by state and should be taken into account by claimants, because adherence to them will determine whether the surety will take action.
For subcontractors working on federal projects, there are separate notice requirements when filing a payment bond claim. These are stated under the Miller Act, which deals with both performance and payment bonds. Under the Miller Act, subcontractors can file a claim on a payment bond when they have not been paid within 90 days of having last performed work on a federal project.
Payment bond coverage under the Miller Act extends only to:
All first-tier subcontractors, material suppliers and laborers
All second-tier subcontractors, material suppliers and laborers who have a contractual relationship with a first-tier subcontractor
What Happens After a Declaration of Contractor Default?
If, after its investigation, the surety finds that there is reason to declare contractor default and assume responsibility of the case, a number of possible scenarios can follow.
For a performance bond claim, the surety has the following options:
In this case, the surety and obligee will agree on the surety tendering a new contractor to complete the remaining work. The surety will pay any amount that is beyond the balance remaining in the bonded contract, either directly to the new contractor or to the obligee. New contractors will usually also be requested to obtain performance and payment bonds.
Here the surety takes over in place of the contractor, in order to finalize the project. In this case it may hire a completion contractor, depending on the amount of work that is left to be done. A 'takeover agreement' that specifies the terms, rights and obligations of both sides is standard practice.
The surety may also decide not to be involved in the completion of the project and let the obligee take over entirely. This leaves the surety with little control over how the project is completed and hence vulnerable. Sureties usually agree to this option whenever the obligee's plan for completing the project is reasonable and leaves little room for complications.
For a payment bond claim, the surety does not have a variety of options as it simply concerns the payment of sums owed to subcontractors, material suppliers and laborers. If the surety finds that the claim is reasonable and has been enforced on time, and the contractor is declared defaulted on his obligations, it will proceed with the payment.
Will a Surety Pay Out All The Money?
In cases of contractor default, the surety will usually pay out all money which is needed to complete a project, within the limits of the specified surety bond penalty. Or, alternatively, pay all sums due to subcontractors.
Since surety bonds function like an extended credit, contractors remain liable to sureties in cases of performance or payment bond claims. All losses the principal causes to the obligee, and that are covered by the surety, will therefore need to be paid back.
3. What Can Contractors Do to Prevent Claims?
In most cases though, claims are 'defused' at an earlier stage. When the obligee and principle can cooperate, it usually saves everyone money and hassle. What's the most important rule to follow?
Keep the surety informed
As it is in everyone's interest, sureties will often provide assistance to principals in case of difficulties - financial or otherwise - surrounding a project. In fact, sometimes sureties may take control of a contractor's funds, provide additional funding and help complete a project, without a claim having been filed at all.
Unfortunately, it is usually the case that obligees and principals do not keep the surety informed of such difficulties. By the time the obligee wants to declare contractor default, both sides have already argued back and forth for a while, and have come to distrust each other. Involving the surety as early on as possible can help prevent such cases, and every side should strive to do so.
Contractors can further help the surety assess a situation and provide guidance by always documenting their projects thoroughly. The more precise and relevant information can be provided, the easier and quicker a surety can investigate potential claims, help resolve issues and keep the project running altogether.
Is There More?
Most surety bond claims are far more complicated, since they involve a lot of specific conditions that concern each individual case. Either way, it's a surety's job to find out what the best course of action is. Are you a contractor who's been through the claims process, or do you have more questions about how to protect yourself?
Vic Lance is the founder and president of Lance Surety Bond Associates. He is a surety bond expert who helps contractors get licensed and bonded. Vic graduated from Villanova University with a degree in Business Administration and holds a Masters in Business Administration (MBA) from the University of Michigan's Ross School of Business.