Tips for small contractors who need to post a surety bond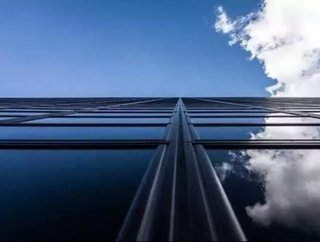 Starting a small contractorship company involves so many administrative and business details to take care of that it can get disheartening. One of the...
Starting a small contractorship company involves so many administrative and business details to take care of that it can get disheartening.
One of the common requirements that contractors need to meet is to post a surety bond as a part of their licensing process. When bidding on construction projects, they might also have to obtain other types of contractor surety bonds.
This licensing or bidding criterion can seem a serious hurdle, but is not as complex or costly as you may think.
It is necessary to become acquainted with the way bonds work, so that you can make them work for your business. For contractors' clients, a surety bond can be a strong sign that the contractorship company is safe to work with and can be trusted.
There are several important tips that small contractors should keep in mind.
1. Understand how bonds function
Before starting a bonding application, it's crucial to differentiate between surety bonds and insurance. Unlike the latter, bonds are not protecting your business. They are a tool that provides extra security for your clients.
A surety bond is, in practice, a contract between your business, the authority that requires the bonding and the surety underwriter. The bond provider takes on the responsibility to back your company in front of relevant state or local bodies.
Depending on the exact type and amount of the bond, they offer compensation to affected parties in case you do not abide by state rules, contracts or the statutes set in the bond language. That's why it's important to avoid claims and make sure projects are completed on time and in high quality.
2. Differentiate between contractor license bonds and contract bonds
Contractors are required to post different types of bonds in various situations. It's worth getting acquainted with those cases in advance. 
When getting a contractor license, you are likely to be required to post a contractor license bond. It is an indispensable criterion for obtaining your license and being able to operate legally in your state. Its purpose is to provide extra security for the state and your clients that you will follow all applicable laws.
Additionally, if you would like to participate in public or private projects, you will have to obtain construction contractor bonds. They are a different set of bonds that are project-specific and not related to your license.
The most common contractor bonds include bid bonds, payment bonds and performance bonds. They are needed at the consecutive stages of the project bidding process. Their goal is to protect project owners from non-completion of the project, as well as subcontractors and suppliers from non-payment of materials and work.
3. Learn how you can decrease your bond costs
One of the biggest concerns of contractors is the price they need to pay to get bonded. Understanding how your surety bond cost is set is the only way to reduce this price successfully.
When applying for a bond, you need to provide your surety with a range of documents that showcase your financial situation. Your personal credit score, business finances, assets and liquidity and professional experience are all factors that are considered when assessing a bond application. The surety has to measure the level of risk that bonding you present. On the basis of this judgment, it sets your bond premium, which is a few percent's of the bond amount you need to post.
Even if your credit situation is not that perfect, you can work to improve it over time and reduce your bond cost. During the application process, it's important to present all your financial assets and paperwork that can illustrate your business strength. In this way, you can reduce the percentage of the bond that you will end up paying. 
4. Market your business with the fact that you're bonded
There is a smart hack related to bonds that not all small contractors might be aware of. While they are a licensing and administrative requirement, bonds are also proof of your company's trustworthiness.
As you have already paid for them and gone through a rigorous bonding assessment, it's only natural to use the fact that you are bonded in your interest. That's why you can use the title 'licensed and bonded' when marketing your services to your clients.
Since people would like to avoid problematic contractors, they prefer to work with licensed and bonded construction specialists. Often your clients will specifically check whether you have obtained the necessary license and bond. This is a form of security for them and a sign that they can choose your business safely.
If you are required to post a contractor surety bond, it is necessary to become familiar with the basics about bonding, bond costs and how bonds can work for your business. Then you'll be better off during your bonding process.
Follow @ConstructionGL
Read the September 2016 issue of Construction Global magazine