Leighton Contractors to build new Port Melbourne Automobile Handling Facility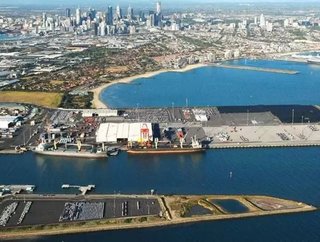 Leighton Contractors, one of Australias most established industry leaders, has won the contract to develop new facilities on the site of Australias bigg...
Leighton Contractors, one of Australia's most established industry leaders, has won the contract to develop new facilities on the site of Australia's biggest car terminal in Port Melborne.
Melbourne International RoRo and Auto Terminal Pty Ltd (MIRRAT), a subsidiary of Norwegian logistics company Wallenius Wilhelmsen Logistics (WWL), has been granted the rights to develop and operate a new 185,000 square metre automobile handling facility north of the current Webb Dock West car terminal at Port Melbourne.
Leighton Contractors, which has been working in the ports and marine sector for more than 20 years, will build the new facility which is being designed by a partnership comprising Hyder Consulting and PLUS Architecture.
The construction work will take place in two phases with three new berths scheduled for completion in early 2016 and incorporation of the current terminal at the south end of the new one by January 2018.
The expanded facility will be able to handle up to 180 million units a year and will have a total berth length of 920 metres. Other new facilities will include an 8,000 square metre enclosed cargo storage area, a maintenance area and truck parking facilities.
Victorian Minister for Ports David Hodgett announced in a statement released last Friday that the project had been given the green light.
He welcomed the development, which will create employment opportunities and will help to cater for a forecast demand of 600,000 vehicles by 2025.
In other reports, Hodgett said: "The Port of Melbourne is the nation's largest automotive terminal, handling more vehicles than the ports of Fremantle, Adelaide and Brisbane combined.
 "The bid lodged by MIRRAT for the rights to build and operate the new automotive terminal offered a competitive, value-for-money solution that ensures the port will continue to evolve and retain its crown as the nation's leader."
Leighton Contractors has significant experience in marine projects having already worked on some of Australia's landmark schemes.
These include the LNG export jetty and heavy lift facility at Barrow Island, Western Australia; the FPE Seawall at Port of Brisbane, Queensland; and the Wandoo B Concrete Gravity Structure, Western Australia.