Marsa Al Arab - All you need to know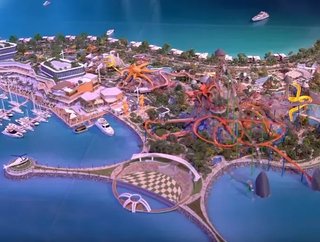 Costing AED 6.3 billion, mega project Marsa Al Arab is set to become a world-class tourist destination. Incorporating two islands on each side of Burj A...
Costing AED 6.3 billion, mega project Marsa Al Arab is set to become a world-class tourist destination. Incorporating two islands on each side of Burj Al Arab Jumeirah, the project is part of Dubai's 2020 vision, attracting the family tourist sector and boosting economic growth.
Dubai Holding is behind the construction, adding over two kilometres of beach frontage to the current area, incorporating a number of first-class facilities to cater to a growing tourist sector. One of the islands will house entertainment and family friendly facilities, whilst the other will solely inhabit a luxury resort and private marina, with over 400 new food outlets to be located throughout the project.
With the relocation and expansion of the Wild Wadi Waterpark to the island, a retail park will be built at the waterparks present location, spanning 20,000 square metres, alongside business facilities to attract a new corporate market.
Additionally, the island will incorporate an educational space within Marine Park, and a theatre to provide entertainment for all families and tourists. Once finalised, the area will become the home of the Cirque de Soleil upon their visit to the city.  
Commenting on the project, His Excellency Abdulla Al Habbai, Chairman, Dubai Holding said, "The launch of this new and ambitious project is in line with the directives of the visionary leadership to provide the finest and rewarding tourist experiences for visitors to Dubai, as well as enhance Dubai's position as a global tourist destination. We are proud of the vital role that Dubai Holding plays in this sector through supporting innovation and contributing to the economic diversification of Dubai."
He added: "As part of strengthening local capabilities, 'Marsa Al Arab' will support Emiratisation in the tourism sector by providing new job opportunities and encourage UAE Nationals to commit their innovative and creative ideas to this vital sector.
Also, incorporated in the project is the Dubai Pearl Museum, which will display rare pearls sourced locally and globally, in addition to exploring the region's heritage and culture. To compliment this, Dubai Holding have also created a pearl-inspired boutique hotel. 
Situated on the private island, approximately 140 luxury villas will be constructed and managed by Jumeirah Group, in addition to over 2,000 new hotel rooms, a residential complex and private marina and yacht club. John Podaras, a partner at the hospitality consultancy Hotel Development Resources in Dubai said, "By adding this significant number of [hotel rooms] at this location, the Jumeirah Group has the potential to enhance its beach resort offering."
Linking the entire project will be key infrastructural supports, such as a Group Rapid Transit Network, which will ensure first class services to and from the area and provide economic growth.