Pure Energy Gains Approval for Lithium Project Construction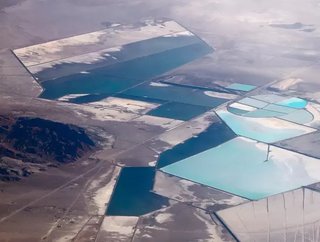 Pure Energy Minerals has received approval from the Bureau of Land Management for the construction and operation of a lithium brine facility in Nevada
Pure Energy Minerals is an emerging force in the development of lean, innovative mineral exploration and project development. The company, listed on the Canadian TSX Exchange, OTC Markets in the US and the Frankfurt Stock Exchange, operates its flagship lithium mining project situated in Clayton Valley, Nevada. 
The company has been granted approval from the Bureau of Land Management (BLM) for the construction and operation of a pilot plant at the Nevada site; a lithium brine project in partnership with Schlumberger—a company that manages its current site operations. Pure Energy has also received permit approval for the associated reclamation plan from the Nevada Division of Environmental Protection, Bureau of Mining Regulation and Reclamation (NDEP-BMRR). 
After enduring the process of submitting engineering design, environmental studies and a public comment period the company has gained approval from the BLM and the Nevada authorities means Pure Energy, meaning it can now set the site's construction in motion, which will take place at the Clayton Valley property—40-miles from Tonopah in Esmeralda County. In March, Schlumberger announces its plans to implement a pilot lithium extraction facility at Clayton Valley, through its subsidiary company, NeoLith Energy.
'Pure Energy is excited that this important step towards t[he] development of the Clayton Valley Project has been achieved', says the Director of Pure Energy, Mary Little. 'We look forward to advancing the Clayton Valley Project with Schlumberger New Energy'. 
Pure Energy Develops Lithium Technologies
As the demand for battery-electric units grows, Pure Energy's is committed to demonstrating how technology can be utilised to encourage low-cost initiatives and environmentally friendly practices, when producing advanced lithium battery materials. The company collaborates with global multinational technology organisations like Tenova Advanced Technologies, which positions it at the leading edge of new processing technologies. 

For more construction project insights, check out the latest issue of Construction Global Magazine.