SB architects are set to construct the tallest builds in Florida & Puerto Rico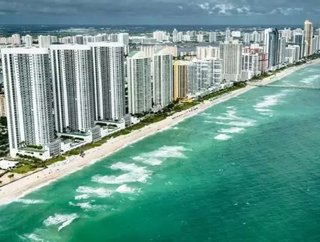 SB Architectsis quickly becoming a key player in the design of urban high-rise properties, of which these three new high-rise projects will become the t...
SB Architects is quickly becoming a key player in the design of urban high-rise properties, of which these three new high-rise projects will become the tallest in their respective cities.
The three projects, One St. Petersburg in St. Petersburg, Florida., 100 East Las Olas in Ft. Lauderdale, Florida, and Ashford & Earle in San Juan, Puerto Rico, will re-sculpt the city skyline. For two of three projects – One St. Petersburg and 100 East Las Olas – SB Architects has teamed up with Kolter Urban, a division of West Palm Beach-based The Kolter Group LLC.
Another common theme among the three projects is emphasizing liveability, walkability, creativity, transparency and interactivity. These developments are designed to actively engage and enhance the burgeoning communities that are being built in these thriving downtown destinations. For city planners and designers alike, it is no secret that tall buildings combined with comprehensive open-space plans are what bolster an active urban core and form the basis for a new approach to downtown.
One St. Petersburg 
At 41 stories, One St. Petersburg will be the city's tallest structure – rising 75ft above the next highest building downtown. The mixed-use project includes 253 luxury condominiums, a 174-key Hyatt Hotel and 17,000 square feet of retail space. Kolter Urban has already pre-sold more than 60 percent of the units, nearly two years ahead of completion. The two and three-bedroom units start at $600,000, with an average price of $1 million.
Stefano Falbo, vice president and associate principal of SB Architects, led the design team and factored views into every decision: "Our design eliminates or minimizes corridor circulation, creating greater living spaces. Owners and hotel guests can open the entry door and have a glimpse of the spectacular views right where they're standing."
KAST Construction broke ground on One St. Petersburg in May 2016. Construction is scheduled to be completed in 2018.
100 East Las Olas 
100 East Las Olas will reach 45 stories, making it the city's tallest building at 495 feet. The mixed-use tower will include 121 for-sale condominiums, 238 hotel keys, two elevated amenity decks with swimming pools, and retail at ground level. Kolter Urban brought on SB Architects to design the urban mixed-use project.
Ft. Lauderdale has recently become a focus for development – particularly high-rise residential development – thanks to its water orientation, rapid growth and relatively affordable land costs. In 2015, builders completed 2,900 new residential units and broke ground on 4,300 more, and the city's population continues to rise.
The hotel, which will occupy floors eight through 15, is regarded by many as a sign of the hospitality industry's growing interest in Ft. Lauderdale. The mix of hotel and condominiums in a downtown location is becoming more the norm than ever, according to the local project design team.
Construction, beginning in the first quarter of 2017, is expected to be complete in 2019.
Ashford & Earle 
At 304 feet, the new 28-story tower at Ashford & Earle will be the tallest in Old San Juan and the newest development in the area in more than a decade.
SB Architects has re-envisioned the design for the project, originally designed by a Puerto Rico-based firm. By rearranging space to maximize living spaces and minimize space devoted to circulation, SB Architects' design team increased the unit count from 66 to 75, without adding to the overall height of the building. The 75 units, 43 of which are waterfront, range from two to five bedrooms. The four penthouse units range from 2,470 to 6,000 square feet.
The design is slender and minimal, urban and sleek, fully embracing the surrounding urban fabric. The building envelope is faced with full-length, 14ft deep balconies on the Ashford and beach-facing facades.
Curtain walls on Earle Street promote transparency and light, with loads of glass and indoor/outdoor spaces. Offset panels on the lower levels create a sense of movement and a sexy, shimmery effect at ground level.
The target market is collaborative, creative, active and social. To meet their needs, the team designed the lobby as a flexible, communal, indoor/outdoor space, while ground-floor retail on Ashford Street keeps the street-facing facade active.
Follow @ConstructionGL
Read the November 2016 issue of Construction Global magazine