SKYTOWER: Construction gets underway at Brisbane's tallest building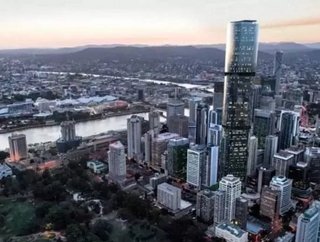 It is set to tower over Brisbane's CBD, but only a third of the investors who have bought a slice of the Skytower are actually from the Sunshine Sta...
It is set to tower over Brisbane's CBD, but only a third of the investors who have bought a slice of the Skytower are actually from the Sunshine State.
Construction is only weeks away from beginning on the city's tallest skyscraper, a 274-metre high tower at 222 Margaret Street that will house 1119 apartments.
Sydney-based property developer Billbergia and investment company AMP Capital are behind the project, built by Hutchinson Builders.
AMP fund manager Warwick Petschack said about 550 apartments had been sold. He said roughly a third of investors were from Brisbane, 20 per cent from overseas and the rest from interstate.
"We've got a good buyer mix from all of the cities in Australia, but huge support from the Brisbane market as well," he said.
Eight levels of underground carparks have been completed, and the builders will now begin laying the foundations before the tower takes shape and the first residents move in by 2017.
Skytower will be the city's tallest building until another development at 300 George Street reaches the 274 metre mark, which is the maximum height permitted in Brisbane because of aviation regulations.
The two sites will be Australia's equal third tallest skyscrapers behind the Gold Coast's Q1 and Melbourne's Eureka Tower.
Mr Petschack said Skytower would be an "iconic" building for the city, but played down its architectural significance when a television journalist asked if it would be Brisbane's answer to the Sydney Opera House.
"It will become an iconic building because of its scale, but others will add to the Brisbane story," he said.
Mr Petschack said the developers had abandoned plans to try to increase the height of Skytower to 300 metres.
The Skytower project features mostly one and two-bedroom apartments, with prices starting from $425,000. The second stage of apartment sales is set to begin this weekend.
Another development next to Skytower at 111 Mary Street is expected to be a luxury hotel. The site was owned by Billbergia and AMP Capital before it was sold last September.
Hutchinson Builders chairman Scott Hutchinson said "thousands" of new jobs would be created during the construction phase, and he hoped his company would win the contract to also build the proposed hotel next door.