Glencore cancels plans for AU$2bn Queensland coal mine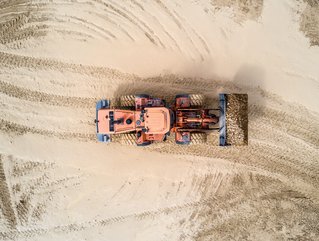 Credit: Getty Images
Commodity trading and mining giant blames global uncertainties and hike in state royalties for decision to drop Valeria coal project
Glencore, the Swiss multinational commodity trading and mining company, has cancelled plans to develop the AU$ 2 billion Valeria coal mine in Australia's Queensland state due to global uncertainties and a hike in state royalties that damaged investor confidence, it announced.
In a statement, the company said that it had decided to withdraw the Valeria coal project from the current approvals process and that it will place the project under review due to 'increased global uncertainty'.
Glencore said that it had been in a permitting process for the mine, which is in Bowen Basin region of Central Queensland, and that it had acquired the tenements in 2018 from Rio Tinto as part of a US$1.7 billion package deal. The project was being developed by the Blair Athol Joint Venture.
It added that the coal project would have produced up to 20 million tonnes of thermal and metallurgical coal a year, over a lifespan of 37 years. To support mining operations, the project planned to have associated rail, water, power and communications infrastructure developed.
It would have created 1,400 construction jobs and 1,250 operational jobs, the company added.
The decision to cancel plans comes against a backdrop of uncertainty over global decarbonisation, and as project financing becomes harder to find for greenfield coal mine projects.
"This decision has been made in the current context of increased global uncertainty and is consistent with Glencore's commitment to a responsibly managed decline of our global coal business and our ambition of being a net zero total emissions business by 2050," a Glencore spokesperson said in a statement.
"We will continue to progress various brownfield coal extensions at existing mines in Australia but note that within the next four years our Liddell, Newlands and Integra mines will close and undergo appropriate rehabilitation."
Government Reassessment
The announcement comes after federal Environment Minister, Tanya Plibersek said in November that she would reassess 18 major coal and gas proposals, including the Valeria project, following a legal application by a Queensland conservation group.
Furthermore, in June of the same year, the Queensland Government decided to increase coal royalties, introducing three new progressive tiers for prices above $175 a tonne – a move that has seen vocal opposition from the mining industry.
The Glencore spokesperson highlighted this decision in his statement, terming it an 'abrupt decision' that had 'damaged investor confidence, increased uncertainty, and raised a red flag with key trading partners'.
"Governments are already benefiting from higher royalty and corporate tax revenue from the Australian coal sector," the spokesperson asserted.