Topgolf swings by North Carolina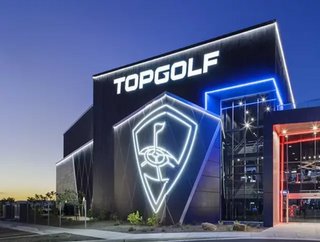 Topgolf begins construction of a three-level, 102-bay venue in North Carolina
Topgolf Entertainment Group has officially kicked off development efforts for a new venue to serve all communities of the Durham and Raleigh areas in North Carolina.
Construction on the new, three-level, 102-bay venue is underway and is projected to open in late summer 2022 in the growing Park on Page development near Research Triangle Park.
This will be Topgolf's third entertainment venue in the state of North Carolina, as the company known for its high-tech gaming experience, outdoor hitting bays and renowned food and beverage menu also operates two venues in the Charlotte area.
"We could not be more excited to bring the Topgolf experience to the Durham and Raleigh communities next year," said Topgolf Chief Development Officer Chris Callaway. "Whether you are a Hurricane, a Blue Devil, a Tar Heel, part of the Wolfpack, an Eagle or a Bulls fan, we can't wait to welcome you to Topgolf when we open our newest venue at the Park on Page next year."
Strategically located off I-40 at Page Road, Topgolf will be an anchor of the 46-acre Park on Page development near Research Triangle Park, which is one of the most prominent high-tech research and development parks in the U.S. Beyond entertainment, Topgolf Raleigh/Durham will employ nearly 400 Associates, further strengthening the region's economy and bringing new job opportunities into the market.
"We're thrilled to welcome Topgolf to Durham and are excited for the new venue to complement the visitor attractions and other entertainment options in the area," said President & CEO of Discover Durham, Susan Amey. "The sports and entertainment industry is burgeoning in the area and we're proud to have Topgolf's premier offerings added as a headliner."
Topgolf's foundation has been built on innovation, fun and inclusivity.  As pioneers of the sports and entertainment industry, Topgolf's track record of creativity and industry leadership has led to the growth of a unique company offering golf experiences one can only get at a Topgolf venue.
Topgolf currently operates over 70 venues in five countries and continues to have a strong focus on its Commitment to Play Safely so Guests can play with confidence. In August, Topgolf announced a multi-level venue in Washington state (click here).
Last month Five Iron Golf, positioned as an indoor golf and entertainment experience, announced it will be expanding its Midwest reach by opening a new location in downtown Detroit, which is slated to open in 2022.