Webuild and Lane to build railway in Texas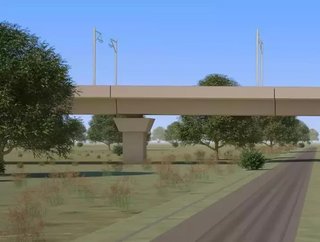 Italian construction firm Webuild and its U.S. subsidiary Lane Construction sign a US$16bn contract to build a railway in Texas
Webuild, formerly known as Salini Impregilo, has announced a US$16bn agreement to build a high-speed railway between Dallas and Houston in Texas. The project has been described as the "final step" before financial closure for the company, which Webuild said was"foreseen in the coming months". 
Passengers using the 236-mile long railway, which was developed by Texas LLC, will travel in Japanese Tokaido Shinkansen bullet trains at 200mph, making one scheduled stop at Brazos Valley near Texas A&M University. This aims to shorten the total journey time between the two terminals from almost four hours to around 90 minutes, Texas LLC claims. The company hopes commercial operations will begin in 2026. 
According to Webuild, the new line will aim to target an estimated 100,000 "super commuters" who travel between the two cities by car and plane every week. Webuild said it would cut greenhouse gas emissions by up to 101,000 tonnes per year.
This contract is an update on a preliminary design-build agreement signed with Texas Central LLC in 2019, valued at $14bn. The deal confirms the US as Webuild's single biggest market, comprising some 35% of the group's total order backlog.
Around 17,000 new direct jobs will be created as a result of the project, as well as 20,000 indirect ones. U.S. suppliers from states aim to provide an estimated US$7.3bn of materials to construct the railway in conjunction with services provided by Italian suppliers. 
Webuild and Lane will oversee the civil engineering works of the project. This includes the tracks themselves, the viaducts, and depot buildings. 
Three facts about bullet trains 
The fastest commercially operated bullet train is not in Japan, but China. It is capable of reaching speeds of up to 268mph… with passengers onboard. 

Bullet trains are one of the safest ways to travel. Over 10bn passengers have been on board a bullet train and no-one has ever been killed on one. 

The "tunnel boom effect" is powerful enough to blow a freight train over. When a bullet train exits a tunnel at over 200mph, the resulting sonic boom effect is so strong, it could blow a normal freight train off its tracks.
Image: Texas Central LLC.