Robotics startup Canvas secures $24 million funding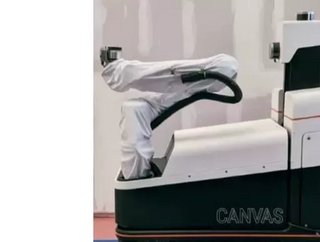 Canvas plans to use the funds to accelerate the use of robotics in the built environment, starting with drywall finishing...
Construction robotic startup Canvas has raised a $24 million Series B funding led by Menlo Ventures.  
The financing included strategic investment by Suffolk Construction with participation from Alumni Ventures Group and existing investors Innovation Endeavors, Brick & Mortar Ventures, Obvious Ventures, and Grit Labs.  
Canvas plans to use the funds to accelerate its ability to transform construction work by bringing robotics into the built environment, starting with drywall finishing.
Advancements in robotics technology have been stymied in construction due to the complexity of the ever-changing job site environment - but Canvas claims technology it has invented now makes it possible to bring it to the industry. 
By enabling skilled trade workers with a new class of tool, Canvas helps customers deliver control over schedules and safer working conditions.
"Since our launch last fall, we've seen incredible demand for the Canvas system and our unique ability to set the bar on quality, safety, and predictability," said Kevin Albert, CEO and Co-founder of Canvas.
Canvas has started by focusing on drywall finishing, one of the most labor-intensive, unpredictable, and congested parts of the construction process. The company's approach combines the skills and expertise of trained union workers with robotics technology.
"At Suffolk, we pride ourselves on redefining what is possible by innovating, investing, and building – we therefore share an aligned worldview with Canvas," said Jit Kee Chin, Chief Data and Innovation Officer and Executive Vice President at Suffolk. 
Wan Li Zhu, Managing Director of Suffolk Technologies, said: "We are excited to partner with Canvas in creating a safer and more productive construction process where people and machines work together seamlessly and collaboratively to deliver at the highest quality levels."