Stantec is set to acquire Wood & Grieve Engineers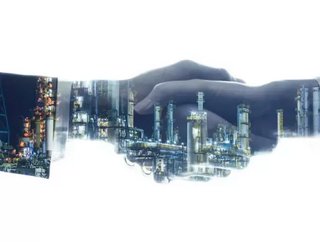 Global design firm Stantec is deepening its capabilities in Australia with the planned acquisition of Perth, Australia-based Wood & Grieve Engineers...
Global design firm Stantec is deepening its capabilities in Australia with the planned acquisition of Perth, Australia-based Wood & Grieve Engineers (WGE). An award-winning, buildings engineering-focused consulting services company, WGE provides structural, mechanical, electrical, plumbing, hydraulics engineering, and a broad range of related specialty services for clients throughout Australia.
The firm will bring over 600 talented engineers and specialists distributed across offices in Albany, Busselton, Brisbane, Melbourne, Perth, and Sydney. The transaction is subject to due-diligence and expected to close in January, 2019.
"WGE brings the creative culture, demonstrated expertise, and regional presence to help us continually serve communities throughout Australia with an expanded array of services and reach into new sectors," said Gord Johnston, Stantec president and chief executive officer.
"Together, our teams will successfully support some of the largest, most critically important infrastructure projects in the region."
With nearly six decades of experience in key regional markets, WGE has numerous notable projects to its credit, including engineering services for the 60,000 seat, $700mn Optus Stadium which opened in Perth earlier this year.
See also
WGE teams provided design and documentation for the electrical, fire engineering, fire protection, mechanical, sustainability, technology, and vertical transportation components for the stadium. For the largest buildings project ever undertaken by the Western Australian government, WGE provided a range of services to support the $2bn, 783-bed Fiona Stanley Hospital located in Perth.
The firm provided electrical and vertical transportation services to assist the government's goals of delivering one of Australia's most technologically advanced hospitals. Within the hospitality sector, WGE is providing multidisciplinary services for the 172-room, five-star Hotel at Museum of Old and New Art (MONA) located in Hobart, Tasmania. The finished project will also include a 1,075-seat theatre, conference centre, and three-story public library, among other gathering spaces.
Supporting the high-rise residential market in New South Wales, the firm is also providing multiple engineering services for the Darling Walk project in the Convention Centre Precinct delivering a collective 1,500 apartments in nine towers on three plots.
"Like Stantec, we share a passion for the culture and talent that define our teams. We see this as an incredible opportunity for our staff to enjoy growth opportunities within a global network while extending our capabilities to grow and support markets in our resident region," commented Jose Granado, WGE chief executive officer.