US builders muscle into booming UK rental-housing market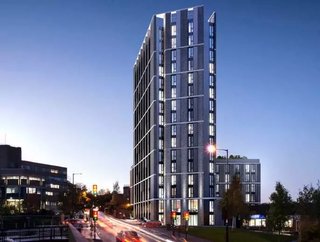 US developers are moving into the UK's rapidly expanding market for rental housing, including student dorms and senior-living facilities. CA Ventures...
US developers are moving into the UK's rapidly expanding market for rental housing, including student dorms and senior-living facilities.
CA Ventures is a recent arrival, reports Bloomberg. The Chicago-based builder plans annual investment starting at £200mn ($260mn) a year, rising to £380mn by the middle of this decade, to develop rental properties in Europe, according to a statement on Tuesday. 
The company began with student dorms in the UK, and is now expanding into other types of rental housing. It has about $13bn in real estate assets globally.
"The UK is the top priority," said Carlo Matta, head of Europe for CA Ventures. "We are looking at the larger secondary cities like Birmingham, Liverpool, Manchester and Glasgow."
The push into Europe has been under way for several years. Last May, Harrison Street raised €700mn ($776mn) for its second European property fund. The firm is backed by Colliers International Group Inc., the second-largest owner of student housing in the U.S. 
Greystar Real Estate Partners, based in Charleston, South Carolina, partnered with Goldman Sachs Group Inc. to run IQ Student Accommodation, the U.K.'s second-biggest purpose-built student housing firm, whose portfolio is up for sale.
SEE ALSO:
Skanska USA wins contract to build $113.5mn school in Washington
Thornton Tomasetti: Net Zero and the construction industry
Stantec to lead design on $129mn coastal resilience project for Manhattan
Read the latest issue of Construction Global here
In the US, yields in student accommodation and the private rental sector generally are lower than in Europe because the market is already well supplied and there are fewer opportunities for growth. Firms like CA Ventures see European markets as less mature, and are looking to capitalise on the relative scarcity of privately operated rental properties.
For every 100 students in the U.S., you have 60 beds, Matta said. "If you look at the UK, for every 100 students you have 30 beds," he said.
The UK market is growing rapidly, adding 15% more housing units in 2019, according to broker Savills Plc. Development has started to spread away from its traditional London hub, as firms seek fresh ground in the country's other 
Sky-high property prices are not stopping more young Britons owning their own home.
After a decade of decline, the proportion of owner-occupiers age between 25 and 34 has been rising since 2014. Last year, it hit 41%, matching the share who rent from private landlords, according to government figures published this week.
House values have soared over the past two decades, nowhere more so than in London, where the average price of a home is now almost half a million pounds ($660,000). Ownership rates among young people went into sharp decline from 2004, when just one in five people rented.
Cheap borrowing costs may explain some of the recent pickup. On average across the UK, people buying their home with a mortgage spent 18% of their household income, whereas private rent payments were 33%.
Almost 60% of private renters expect to buy a property at some point, the English Housing Survey found. They will need to find a large deposit, with the average down payment for first-time buyers totalling more than 42,000 pounds last year. Over a third reported receiving help from family and friends and 45% took out loans for 30 years or longer.