AECOM acquires Hunt Construction Group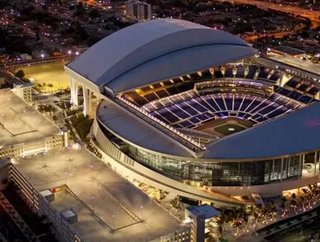 Engineering design firm AECOM Technology Corporationhas announced that it has acquiredHunt Construction Group to its construction services business. The...
Engineering design firm AECOM Technology Corporation has announced that it has acquired Hunt Construction Group to its construction services business. The terms of the deal are as yet unknown.
Serving clients in both the public and private sectors, Indiana-based Hunt Construction Group is one of America's leading commercial construction management firms. It employs more than 700 people in nine US offices and last year generated revenues of $1.2 billion.
AECOM President and Chief Executive Officer, Michael S. Burke, said: "The addition of Hunt's people and resources immediately makes AECOM one of the largest US builders. This important expansion of our build expertise reflects the continued advancement of our strategy to create an integrated delivery platform with superior capabilities to design, build, finance and operate infrastructure assets globally."
This latest acquisition follows that of URS Corporation earlier this month for $4 billion in stock and cash. Expected to close in October 2014, the transaction is subject to customary closing conditions, including regulatory approvals and approval by shareholders of both companies.
With Hunt added, the combined company would employ more than 95,000 employees in 150 countries and generate revenues of more than $20 billion based on 2013 figures.
Daniel P. McQuade, AECOM's Chief Executive of Construction Services, said: "Hunt presents a compelling strategic fit for our business, combining its expertise in the sports, health care and aviation markets with our construction services team's recognised strength in the commercial tall buildings, residential and hospitality sectors."
 "Becoming part of AECOM provides expanded growth opportunities for our business and our people, as we are now better positioned to continue working on the largest and most challenging projects," added Hunt Construction Group Chief Executive Mike Fratianni, who will retain his position with the operation, as will current Chairman Emeritus Robert Hunt.
Recent Hunt Construction Group projects include Marlins Park in Miami, home of Major League Baseball's Miami Marlins; and the Maynard H. Jackson Jr. International Terminal at Hartsfield-Jackson Atlanta International Airport.  Hunt also managed the construction of facilities at which AECOM provided design services, such as the Barclays Center in Brooklyn, N.Y., and the Proton Therapy Clinic at the Mayo Clinic in Phoenix.