Green Build Certification Inc announces 2016 LEED fellows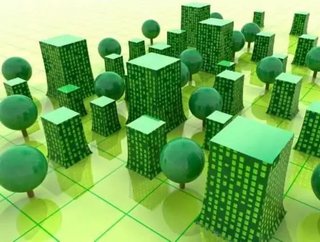 Green Business Certification Inc. (GBCI) today announced its 2016 class of LEED Fellows, an annual recognition of outstanding LEED professionals. This y...
Green Business Certification Inc. (GBCI) today announced its 2016 class of LEED Fellows, an annual recognition of outstanding LEED professionals. This year's 24 LEED Fellows exemplify a diverse array of achievements and contributions to the green building community.

"LEED would not have grown from an idea to a movement that spans more than 160 countries without the leadership and innovative thinking of professionals like our 2016 LEED Fellows," said Mahesh Ramanujam, President, GBCI, and COO, U.S. Green Building Council. "This group's work is a clear reminder of the significant progress we've made to create a sustainable built environment, and it is the ideas and contributions that these individuals make that will continue to advance our mission of a green building for all within this generation."
2016 LEED Fellows:
Jim Chidester, senior mechanical engineer, Batson Inc.
Lance Davis, sustainability architect, U.S. General Services Administration
Aalok A. Deshmukh, general manager and head—energy efficiency, Schneider Electric India
Rebecca Dunn Bryant, principal, Watershed
Steven Guttmann, principal, Guttmann & Blaevoet
Anne Hicks Harney, sustainability director, Ayers Saint Gross
Elizabeth Heider, chief sustainability officer, Skanska USA Inc.
Susan Heinking, director of high performance, Pepper Construction Company
Julie Hendricks, vice president and director of EcoServices, Kirksey Architecture
R. Kirk Johnson, director of sustainable design, Corgan
Michael Kawecki, certification reviewer, GBCI
Juzer S. Kothari, managing director, Conserve Consultants Private Limited
Brian Lomel, principal, TLC Engineering for Architecture
Jorge Lopez de Obeso, chairman of the board, EA Energía y Arquitectura
Josée Lupien, president, Vertima—Green Building and Materials Experts
Tom Marseille, senior vice president and director of Sustainability, WSP | Parsons Brinckerhoff
John Mlade, senior sustainability manager, YR&G
Diana Paez, green building & sustainable materials specialist, THREE Consultoria Medioambiental
Dana Robbins Schneider, managing director, JLL
David Rodriguez, firm principal, BCE
Megan Ritchie Saffitz, director of LEED support, GBCI
Susie Spivey-Tilson, senior program manager, CBRE
Wes Sullens, green building program manager, StopWaste
Shigeru Urashima, regional senior staff architect, Intel
The LEED Fellow program was established in 2011 to honour LEED professionals who have demonstrated exceptional achievement in key mastery elements of LEED certification and significant contributions in teaching, mentoring or research with other industry professionals. LEED Fellows also have a strong history of highly impactful commitment, service and advocacy for green building and sustainability.
LEED Fellows are nominated by their peers and must have at least 10 years' experience in the green building industry and hold a LEED AP with specialty credential, among other requirements. The evaluation process includes extensive portfolio review and is carried out by the LEED Fellow Evaluation Committee and supported by GBCI.
The recipients will be honoured at the 2016 USGBC Leadership Awards Luncheon at the Greenbuild International Conference and Expo on Thursday, Oct. 6, 2016 in Los Angeles, California. The nomination period for the 2017 LEED Fellows class will open in January 2017.
Follow @ConstructionGL
Read the September 2016 issue of Construction Global magazine