Pressure Hydraulics Cork recognised as Irelands first Bosch Rexroth training centre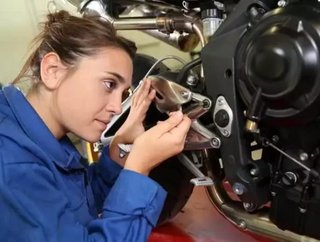 Bosch Rexroth has announcedPressure Hydraulics Cork(PHC) as its Authorised Training Centre, with its official certificate of accreditation presented on...
Bosch Rexroth has announced Pressure Hydraulics Cork (PHC) as its Authorised Training Centre, with its official certificate of accreditation presented on the 18th March 2016.
Based in Cork, PHC is the only facility in Ireland to be recognised as an Authorised Training Centre by Bosch Rexroth.
Ireland's leading supplier of hydraulic valves, pumps and filters demonstrated exceptional standards, from equipment quality through to delivery of training, in order to achieve the much sought after accreditation.
The trusted partner of Bosch Rexroth, has been providing training on industrial hydraulics and controls for three years and plans to grow its training offer to the Irish market with a focus on bespoke courses for its customers, tailored to suit individual requirements.
Jim Hickey, Managing Director at Pressure Hydraulics Cork, said: "Being the only Bosch Rexroth Authorised Training Centre in Ireland is a significant achievement and something we are very proud of. We've worked really hard to obtain this title and we aim to continue maintaining this standard."
Jim continued: "The Irish manufacturing industry is doing really well right now after experiencing an increase in new orders and a faster rate of expansion over the last six months. Our site in Cork will be a great support for companies in Ireland looking to train individuals to the best of their ability, from beginners through to experienced engineers."
The facility has a dedicated training room complete with Bosch Rexroth training rigs, offering a hands-on experience. As well as this, the on-site trainer is also Bosch Rexroth approved. The certified tutors are a mixture of current Field Service Engineers, Application Engineers and Test Engineers with personal access to a vast amount of practical understanding and real-life experience. With the aim to provide current product knowledge and trends in the industry, which is vital in the ever changing industrial climate.
Andrew Collins, Operations Director at Bosch Rexroth, commented: "All our accredited training facilities and trainers have to meet various criteria before achieving accreditation. The results from these rigorous assessments mean, we can now ascertain that Pressure Hydraulics Cork provides the best quality training, from equipment through to personnel. The accreditation is not only great for Pressure Hydraulics Cork but also for Ireland as a whole."
Pressure Hydraulics Cork's training facility has been validated as an Authorised Training Centre from the 1st March 2016, and an official presentation of the certificate took place 18 March 2016.
For more information on Pressure Hydraulics Cork and the training it provides, click here.
Follow @ConstructionGL and @NellWalkerMG