Union negotiations result in 2.5% pay rise for 400,000 UK construction workers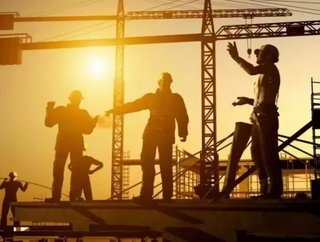 After protracted negotiations GMB, Unite andUCATT have attained well over inflation increases over the length of a two year deal says GMB. Following pr...
After protracted negotiations GMB, Unite and UCATT have attained well over inflation increases over the length of a two year deal says GMB.
Following protracted negotiations the construction unions (GMB, UCATT and Unite) have secured an improved two year pay deal for workers covered by the Constriction industry Joint Council (CIJC) agreement.

Pay rates will increase by 2.5 percent from 25th July 2016 and then by a further 2.75 percent in June 2017. Industry sick pay and subsistence allowance will also increase at least in line with the basic pay rate increases.

Workers will receive an extra day's holiday from 1st January 2017 which is worth an additional 0.4 percent. The taking of holidays has also been made more flexible.

Travel allowances have been reconfigured and will now be calculated in miles rather than kilometres. A number of skilled operative rates including (slinger/signaller, banksman, fork lift truck and telehandler drivers) have received pay increases above the basic award.

Despite a settlement being reached for the 400,000 workers (making it the largest in the industry) in some way covered by the CIJC, the unions have put the employers on notice that the agreement is increasingly unfit for purpose. Areas of concern include: rates of pay, the failure to recognise the London Living Wage, the lack of a mechanism to ensure the agreement applies to company supply chains and several other matters.

Phil Whitehurst , GMB National Officer for Construction, said: "After protracted negotiations GMB, Unite & UCATT have attained well over inflation increases over the length of a two year deal, with retrospective increases in sick pay and subsistence allowances from July 25th 2016 and an extra day's annual leave from January 2017.
GMB will consult its members with a firm recommendation of acceptance. That being said, the CIJC working rule agreement is still by no means the agreement of choice for the whole construction industry being well behind the terms and conditions of other construction agreements such as NAECI and JIB. All three Unions have tabled warnings to the employers that the agreement needs a thorough overhaul to bring it into the 21st century or it will wither at the vine and become unfit for purpose in a future innovative construction industry."
Brian Rye, Acting General Secretary of UCATT, said: "This deal ensures that workers will enjoy above inflation increase for the next two years. However employers need to understand that the CIJC agreement does not meet the needs of the workforce and unless it is radically reformed it will soon cease to be relevant to the industry".

Unite national officer for construction John Allott said: "While we welcome this improved pay deal, it must act as a firm foundation for moving the agreement forward, the employers need to recognise that the deal is not an end in itself, but the beginning of the journey to address many of the problems that currently face our members in construction.
The CIJC agreement urgently needs to be revamped for the modern workplace - and the unions want to work constructively with employers to achieve this goal."
Follow @ConstructionGL
Read the June 2016 issue of Construction Global magazine