uPVC pipes, safety glasses and Spetz app launched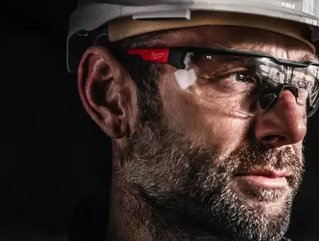 Round up of this week's launches covers uPVC piping, safety glasses and new Spetz app
This week has seen a range of new product and service launches for the construction trade.
Vinyl Pipes has launched uPVC Column Pipes, which extend the life of pipes. Column Pipes with a power lock (patent pending) will not only to raise the safety standards but improve the efficiency of Borewell installations. This Lock system, a by-product of the in-house R&D team, is designed to bear load making the pipes stress-free, torque resistant and perfect for handling high pressure water.
Conscious that using the correct glasses could prevent 90% of jobsite injuries, Milwaukee's expanded range (pictured) features anti-scratch and fog free styles, new lens colours and magnification features, complementing its 'cut resistant' gloves.
Arriving on the UK app scene, Spetz is billed as a 'one-stop shop' for anyone "panicked by household flooding or electricity failure," as it unites tradespeople with consumers.
Spetz founder and CEO Yossi Nevo said urgent needs come in all forms and it's unlikely that any household has tried and trusted tradespeople to match every possibility. 
"The Spetz app rapidly connects them with a suitable 'rescue service' in as little as 30 seconds and that rapid reassurance is completely free - it's the tradespeople who pay for these job leads. Those start at around £6 a time, but the tradesperson can then go on to make thousands from our automated system funnelling the best and most appropriate work their way."
Spetz is now three years old operating in Israel, Australia and is now beginning a full UK rollout, after a 'soft' launch.