Apps tackle equipment, emissions and productivity challenges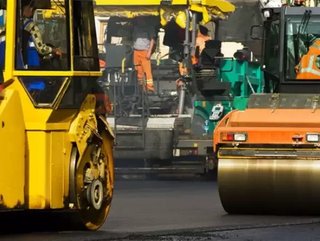 Apps such as Offloadit, RenoRun and Mycrane aim to remove hassle when sourcing equipment - and they may help bring emissions down
Construction has many challenges but chief among them is disposing of excess materials quickly and easily, and preventing equipment ending up in landfills and exacerbating the industry's already-high carbon footprint. 
Research commissioned by the European Rental Association (ERA) two years ago found that efficient use of equipment can lead to carbon footprint reductions of between 30-50%.
But there is often a disconnect between buyers, sellers and the needs of the environment.
There are more than 100 machine types involved in construction activities, and the units keep stacking up with the global construction equipment market projected to reach US$250.4 billion by 2026, up from US$208.3 billion in 2021, according to ResearchAndMarkets.com. 
China is the largest market for CE in unit terms, with a 28% share of sales in 2019, followed by North America (18%) and Europe (17%).
New apps, such as Offloadit, aim to improve efficiencies, helping customers find what they need or getting rid of excess materials efficiently.
Sellers can upload equipment and machinery for sale for free, as it is for buyers, who can easily browse through listings to find materials or machinery that fit their needs.
Buyers can spot lower purchase prices, minimal lead times, and the knowledge that they are helping to minimise waste in landfills. Rather than having to walk into a brick and mortar store, users are able to complete transactions from the comfort of their offices or homes. Sellers benefit from clearing their yard while making money off their excess materials.
"We are excited to connect people in the contracting world and make the community a more collaborative space," said Jim Frith, a founder at Offloadit. "We believe that by allowing companies that sell their excess equipment with greater ease we can make the industry more sustainable and better for everyone's bottom line."
Rise in digitalisation and electrification
A McKinsey survey found B2B purchasers are increasingly comfortable using online channels for sales, and plan to continue to do so. Digital self-service and remote sales-representative interactions will likely become dominant elements of the future B2B go-to-market model when selling to both small and medium-size businesses and large enterprises.
"CE OEMs should equip their sales teams and dealers for this shift by training them to operate in a digital world. They should also prioritise investments in their e-commerce and digital sales platforms and tools. For instance, remote diagnostics and support might be important, as could training and capability building for dealers," it notes.
Regulatory mechanisms such as the European Green Deal and climate-law policies now require OEMs to develop carbon-footprint-reduction road maps that include the machines and equipment they sell, as well as carbon-reduction initiatives for their manufacturing facilities and supply chains.
Today, only a small fraction of CE fleets is fully electrified, but this figure should increase as OEMs and operators invest heavily in electrification, added McKinsey.
"Several tailwinds will aid the adoption of electric equipment, such as the lower total cost of ownership as battery prices drop, the improved performance of newer battery technologies, enhancements in charging infrastructure, and stricter emission-control regulations."
Digital lifts convenience levels
MYCRANE, the global digital platform for the search and selection of cranes, recently started testing an universally accessible crane selection tool which will be offered to the lifting industry at no cost. The tool will allow users to quickly and easily identify what crane should be used, as well as the crane's capacity and optimum configuration.
Founder and director Andrei Geikalo said the tool will simplify the life of all those involved in the lifting industry.
 
"The lifting of any cargo begins with defining the right crane and its configuration, based on the cargo characteristics and the position of the crane. Each crane has a manufacturer's crane chart which indicates the capacity of the crane in certain configurations, allowing the user to determine the length of the main boom, the length of the jib, the weight of the ballast and super-lift," he said. 
 
"Engineers at construction and lifting companies often have to make use of these charts and search for the right crane configuration manually, which is why a digital solution will prove to be so useful."
RenoRun recently marked its officially launch in Philadelphia. The app supports contractors by planning, sourcing and delivering building supplies on-demand.
On average, contractors are wasting over $10,000 yearly in labour costs by having employees leave the job site and shop for materials. Alternatively, by using RenoRun, contractors can create a working environment where employees can stay on site and keep working. 
With industry-wide material shortages becoming a regular challenge for contractors, RenoRun said its service "has become even more essential", alleviating contractors of the stress of sourcing materials and letting them focus on building.