Danella Companies adopts SmartDrive Safety program and improves fleet safety score by 79 percent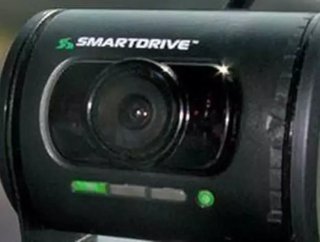 SmartDrive Systems, a leader in driving performance solutions that reduce collisions and improve fuel efficiency, today announced that Danella Companies...
SmartDrive Systems, a leader in driving performance solutions that reduce collisions and improve fuel efficiency, today announced that Danella Companies, Inc., a leader in construction services for the utility industry, has implemented SmartDrive's video-based safety program across its fleet of nearly 200 vehicles. In the first three months following adoption, Danella saw critical improvements in key driver safety indicators, including a 79 percent increase in driver seatbelt usage, 40 percent reduction in speeding, 33 percent drop in unsafe following and a 29 percent decrease in handheld device usage. Overall, the fleet experienced a 79 percent improvement in its safety score complemented by a reduction in litigation expenses, better driver retention and greater operational efficiency.
Danella Companies is a Pennsylvania-based provider of world-class construction services to a broad range of utility and railroad customers. In its New York and Connecticut locations, the company operates a fleet of just under 200 vehicles, ranging from small pick-up trucks, cars and SUVs to tractor trailers, step vans, and dump, box and bucket trucks. Company leadership advocated for the adoption of SmartDrive's video-based technology to maximize safety, mitigate litigation risks and minimize accident-related financial losses.
"Having long promoted a culture of safety at Danella, our deployment of SmartDrive's platform further enhances and extends the safety programs we already had in place, while also exonerating drivers and positively impacting the bottom line. Additionally, friendly internal competition among our drivers to achieve the best safety scores are testament to their acceptance of the program and commitment to continuous improvement," noted Dave Pancoast, safety director at Danella. "Interestingly, we've found that the biggest benefit of the SmartDrive system is the driver education that comes with it—SmartDrive serves up the right business intelligence insights we need to guide our proactive and constructive coaching."
Like other commercial fleets, Danella faces a number of issues affecting its bottom line—rising insurance premiums, growing expenses associated with claims, compliance with strict and complex safety regulations, and maximizing asset and driver utilization. The company's decision to equip every vehicle in its fleet—from those driven by construction project managers to those driven by heavy equipment operators—has led to significant safety enhancements, which, in turn, have resulted in fewer collisions, reduced litigation costs and enhanced profitability.
"Danella's results—including bettering its safety score by nearly 80 percent—speak for themselves. The Company has done an outstanding job, effectively and proactively engaging drivers proactively to ensure their buy-in and enthusiasm for the SmartDrive program and the resulting ongoing safety enhancements," state Steve Mitgang, CEO of SmartDrive. "The Danella team is a stellar example of how to maximize the full value of the SmartDrive solution, from video data capture, to expert risk analysis and scoring, driver involvement, coaching and continuous program refinement."
SmartDrive is the industry's only video-based safety program that identifies unsafe driving with an extensible platform, integrating video, vehicle data, audio and driving data for a unified and comprehensive view of risk. The program automatically offloads footage for expert review and analysis, and prioritization for coaching. This saves fleets time and resources, which can then be focused on delivering increased value to their customers through on-time delivery, accuracy and better service.