Why refresher training is important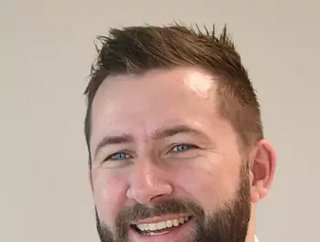 Chris Walker from Napthens Health and Safety explains the importance of maintaining skills and warns against refresher training taking a back seat
COVID-19 has had a huge impact on every sector and changed the way many people work. For the construction sector however, despite sites closing between March 23-May 10 last year, when the government announced an initial easing of lockdown restrictions, much of the workforce and ways of working remain the same. 
Since the majority of sites reopened in May 2020, health and safety has been a top priority – however, this has mainly been focussed on preventing the spread of COVID-19. Meanwhile a focus on traditional health and safety concerns, such as typical construction site hazards, like working at height, has been lost. An example of this shift in priorities can be seen in the decreased uptake of refresher training.
What is refresher training and why do I need it?
Refresher training refers to any training that requires regular revisiting to ensure a person maintains competence in a particular area. This can be first aid, crane operation, forklift truck driving, fire marshalling, manual handling and everything in between.
In construction, proof of competence and up-to-date training is a requirement for everything from entry to a site, certification with CHAS, a CSCS card, to insurance, as well as a client requirement in many situations, in order to align with their health and safety standards. 
Why has refresher training taken a back seat? 
Given all of the benefits that refresher training offers, it seems obvious that employers in the construction industry would ensure their staff are kept up to date. However, although many training providers suggest how long it should be until training is refresher, there is no specific legal timeline from the Health and Safety Executive (HSE), or any other body, that states exactly when each type of training must be refreshed. As a result, the frequency at which workers must refresh their training is based on the risk assessment of their employer. 
Since the pandemic started, the number of businesses undertaking their usual levels of refresher training has dropped considerably across the board. One of the reasons cited most often is unavailability of training. However, refresher training, for the majority of health and safety issues, has been available as usual for all but three months since the pandemic began – even where onsite training was unavailable, there were a variety of online options. What is more likely is that the cost associated with refresher training has been the biggest factor in businesses opting to postpone it, with many businesses facing financial challenges as a result of COVID-19.
Why should it be a priority? 
Although some businesses have had to make difficult financial decisions, the importance of refresher training cannot be understated. It should be non-negotiable within your budget. 
If there is an incident the competence of those involved will be questioned, and if it is deemed that they are incompetent due to lack of refresher training, the employer will be held responsible. Further, refresher training is essential to ensure workers are safe on site and something many clients ask for proof of before appointing a contractor. 
Therefore, not only could a lack of refresher training prevent a business winning contracts, but it puts staff in jeopardy and could result in serious financial and legal challenges. Although it may feel like a significant outlay, businesses must prioritise it – not only for the health or their staff, but also long-term health of the business. 
Chris Walker is head of health and safety at Napthens Health and Safety