Exploring CEMEX Ventures' investment portfolio | Part 2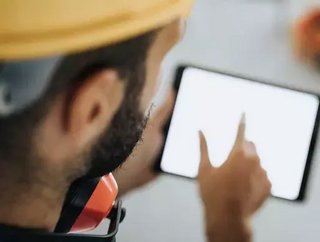 We explore more of CEMEX Ventures' innovative portfolio companies that play a big part in construction transformation and digitalisation around the wo...
We explore more of CEMEX Ventures' innovative portfolio companies that play a big part in construction transformation and digitalisation around the world.
revealed some of CEMEX Ventures' most exciting contech startup companies including Jelp, Ipsum, SAALG Geomechanics and more. In part two, we'll be exploring Arqlite, GoFor, Energy Vault, and more.
Don't forget, you have until the 26th of July to participate in CEMEX Ventures' annual Construction Startup Competition. They are looking for innovative startups that will transform the construction industry as we know it today. More information can be found .
Arqlite
Arqlite is a producer of artificial gravel which is made from 100% recycled plastics. The company says the 'gravel' is ten times more effective at insulation, three times lighter than mineral gravel and makes possible the production of light concrete with a low CO2 footprint.  
The innovative startup is the most recent addition to CEMEX Ventures' portfolio, and was a winner in last year's Construction Startup Competition. Arqlite´s new factory in Santa Ana, California will reach a capacity of 18 thousand tons per year.
Energy Vault
This Idealab company has come up with an innovative technology-based solution to store energy. Energy Vault can deliver all the benefits of a gravity-based pumped hydro system with lower price, higher round trip efficiency, without the requirement for specific land topographies and negative environmental or wildlife impacts.
CEMEX Ventures is supporting the rapid deployment of energy storage technology using concrete blocks after investing in the company back in May last year. This supports CEMEX´s R&D corporate objectives to achieve a carbon-free industrial footprint.
Check out to see how the energy storage tech is solving key challenges for renewables, which have struggled to replace fossil fuel power due to a number of issues.
GoFor
GoFor is built to solve the challenge of delivering building materials.This construction technology startup provides an on-demand reliable, affordable, and timely delivery of goods to their customer and job sites, allowing customers to execute quickly through a very intuitive platform and the right selection of delivery vehicle according to the requested load.
GoFor was founded four years ago, back in 2016, and has seen growth in over 60 major market areas in the United States and Canada, partly thanks to CEMEX Ventures' investment in the company during September of last year. Its latestpromises to secure expansion in even more North American cities, as GoFor´s last mile logistic solution and other implementations continue making its way into the continent. 
LINKX
This startup received investment by CEMEX Ventures back in April 2019. The company offers specialized software to optimize goods delivery.
The innovative solution for the supply chain management challenge in the industry allows full control over deliveries and vehicle in real-time which makes data-based decision-making and facilitating communication and information among all involved parties as easy as possible.
Within the increasingly busy technological world of logistics, LINKX stands out for its user-friendly interface, robustness and convenient integration, and customer-centric focus. 
X3 Builders
Founded just over a year ago, X3 Builders is a vertically integrated general contractor which provides clients with a one-stop solution for construction services, architectural design and material procurement.
CEMEX Ventures invested in the innovative startup in October 2019, and its employees boast a wealth of experience which will help push the company forward with further development including heavy use of automation.