Saint-Gobain Glass spends £30m upgrading Eggborough site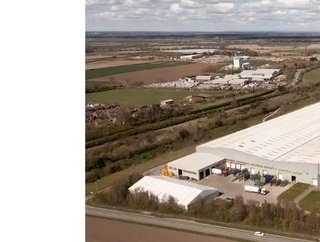 Saint-Gobain Glass is installing a modern float glass furnace - which is due to be finished late summer - as well as upgrading other areas...
Saint-Gobain Glass is spending £30m rebuilding its glass manufacturing factory in Eggborough, East Yorkshire. 
The company is installing a new modern float glass furnace - which is due to be finished late summer - as well as upgrading other areas, which will secure the long-term supply of glass used in the UK construction sector.
The project represents the largest industrial investment in the UK by the group since the plant was built in 2000.
The installation of the enlarged capacity furnace will replace the existing one that has reached the end of its design life and it will use less energy, optimise efficiency and increase production capacity.
Steve Severs, Managing Director at Saint-Gobain Glass, hailed it as a "major milestone" in the history of its business. 
"It demonstrates our commitment to the long-term future of glass manufacturing in the UK and our confidence in the wider construction industry," he said. "The new facility is designed to manufacture high-performance products developed in the UK to meet the specific needs of the UK window industry".
The project has been several years in development and planning to ensure continuity of supply for its customers throughout the construction process. "This has involved a high level of stock build-up in advance and imports of glass from our Saint-Gobain sister plants in Europe which will help to fulfil orders throughout the process," he added.
Site preparation works have been underway at Eggborough for several months, creating a contractor village and making the site ready to receive the components and specialist equipment. The project requires 250 contractor personnel from 30 companies from the UK and across Europe who are working to dismantle the existing furnace and build and commission the new one.
The components for the new furnace are already on site and include more than 7000 tonnes of specialist 'refractories': the building blocks used in the construction of the furnace. Many of these refractories are manufactured by Saint-Gobain's own manufacturing business, illustrating the expertise that exists within the group, whose history of glass making stretches back over 350 years.