Inmarsat ELERA meets rising IoT and mobility demand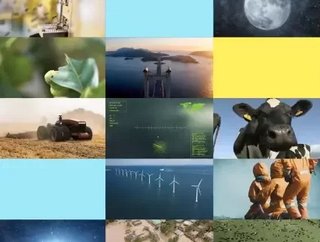 Inmarsat is launching two new satellites to enhance the ELERA network as it targets IoT and mobility growth
Inmarsat has launched its ELERA global narrowband network that is suited to IoT and global mobility customers working in infrastructure, among other sectors.
Inmarsat is launching two new satellites to enhance the ELERA network. The L-band capacity on each I-6 satellite will be substantially greater than Inmarsat's 4th generation spacecraft and, among other enhancements, will deliver 50% more capacity per beam; meaning that much more data can be carried over the same geographical area, in addition to unlimited beam routing flexibility.
"ELERA is perfectly suited to the needs of the connected IoT world," said Rajeev Suri, CEO, Inmarsat. "Global reach, extraordinary resilience, faster speeds, smaller and lower cost terminals are all part of ensuring that we remain ahead of others in meeting the needs of our customers."
ELERA will also deliver a major extension to Inmarsat's portfolio of voice-enabled devices, bringing new capabilities and innovations "to hundreds of thousands of customers". 
Suri said it will share further details on these innovations with its partner community in the coming months. He expects Inmarsat will grow strongly in 2021 compared to the previous year, and that growth will span most of its business units.
"Our progress was evident in the first half, where we saw strong growth in revenue and EBITDA and robust cash flow.  We have sharpened our strategy to focus on driving growth, accelerate decision making, launch new innovations, and are creating a more commercially focused, customer-centric culture," he said. 
Live customer trials in commercial aviation are scheduled to start during the course of 2022 and this technology will be rolled out across a range of sector specific applications for Inmarsat's mobility, government and IoT customers over the coming few years. 
ELERA will also see the creation of the smallest footprint, low cost terminal for L-band users, delivering the ideal framework for satcom IoT at scale, with supporting cloud-based management, for vertical sectors such as infrastructure, among others.
The announcement comes two weeks after the unveil of ORCHESTRA, which Inmarsat claims is the world's first network to combine GEO, LEO and 5G into one harmonious global communications solution.