Robotics in Construction: The latest innovations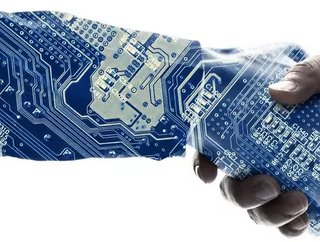 Construction Global explores some of the latest developments in robot-related construction technologies...
Construction Global explores some of the latest developments in robot-related construction technologies.
In recent years, we have seen so much innovation and digital transformation in all corners of the construction industry from the planning and design process to on-site work. Robotics has been one of the biggest technological advancements the industry has been graced by.
As robotics in the construction industry continues to play a big part in keeping things moving efficiency, we explore the four latest and greatest solutions.
Husky A200
Despite its relatively small size, the four-wheeled Husky A200 robot packs a punch. It has the ability to help contractors save time by carrying various tools, materials and other objects across the construction site. 
Although the robot hasn't quite reached the mainstream market yet, engineers at the Italy-based Fraunhofer Italia Innovation Engineering Center (IEC) are working to adapt the A200 to do just that.
GE Tunneling Earthworm
GE has always been known to innovate and lead the way in many industries, delivering some of the most useful innovations and products to both businesses and consumers.
As the company focuses on the construction and mining industry, a research team based in New York are developing a small tunnelling robot which will have the ability to dig a tunnel over 540 yards long at a speed of almost four inches per second. 
The robot will be able to mimic the movement of an earthworm moving understand which will enable maximum efficiency and flexibility. It will have no trouble squeezing into tight spaces either, thanks to its muscle- and skeleton-like structure.
Coffee Feet Robot
This is certainly one on the list with the most interesting name. The Coffee Feet Robot is being designed by the University of California San Diego. The researchers have found a way to help commercially available robots move up to 40% faster on uneven terrain. This has been achieved by placing a membrane filled with coffee ground on the feet of a robot, hence the name.
Boston Dynamics' robot dog
Boston Dynamics is known for its clever robot innovations. This robot is set apart from the others on the list as it is commercially available right now priced at $74,500.
The robot dog, officially known as SpotWalk, includes image-capturing devices and laser scanners giving it the ability to navigate and patrol predetermined pathways through a job site. It also has the ability to navigate difficult terrain due thanks to the robots' clever design. The machine aims to reduce worker hours doing the same tasks repeatedly, but is also designed to provide the latest imagery of the construction site.