Software gives "strategic advantage" but quarter missing out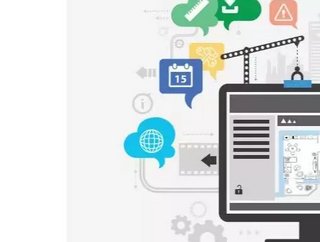 The first annual Preconstruction Technology Report from Stack highlights tech benefits and drawbacks for construction executives...
More than three-quarters of construction executives believe software gives them a "strategic advantage" but around a quarter are missing critical tools that could help them do their jobs, according to the first annual Preconstruction Technology Report from Stack.  
The survey involved 948 industry professionals, predominantly from small and mid-range businesses, across the US and internationally.
The majority are optimistic, with 60% of respondents expecting 2021 revenue to grow, and 55% have noticed an increase in project volume.  
Curiously, for all the digital acceleration and remote working arising from the pandemic, 66% saw no change in technology usage. But there was no doubting the importance of software with 76.7% saying it provides "a strategic advantage for me and my company".
While 23% said they had all the software tools they needed, 40% were also happy but noted "there are other tools I'd like". The three highest obstacles to tech adoption were lack of time or resources (46%), no budget available (24%) and resistance from employees (12%).
When it comes to quantifying materials and calculating jobs costs for projects, three quarters of respondents are still using the manual methods of spreadsheets or pen and paper, or a combination of those methods with software. 
Most survey participants who are using field tracking software report satisfaction with the tool's performance; however, nearly 70% of respondents are not currently leveraging software to track production rates on active projects, and 77% say there is an increased need for sharing project data in the field. 
Most respondents use accounting software to manage project financials during and after the build phase (66%), while some do continue to augment this with spreadsheets or pen and paper. 
Teams are still overwhelmingly communicating via email throughout the project lifecycle (93%), and a large majority also use text messaging (71%). 
Three important conclusions are construction professionals do not just pick one way to work; collaboration and relationships are key; and the need for construction technology is not slowing down. 
"With this significant increase in technology adoption, we expect ease-of-use and user experience to become top of mind for leaders looking to expand their tech stack," the report concludes. "From CEOs to estimators to those working in the field, technology needs to supplement and speed up existing workflows, not hold them back with high learning curves."