Top 10 construction_global
Arup: Top 10 facts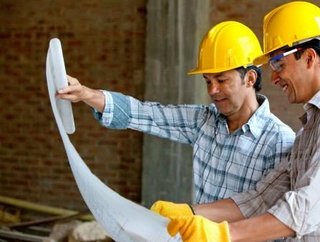 Founded in 1946 by Sir Ove Arup, Arup has become one of the most iconic companies, incorporating engineering, arch...
Founded in 1946 by Sir Ove Arup, Arup has become one of the most iconic companies, incorporating engineering, architectural and consulting services. Operational in over 50 countries, we take a look at top 10 facts which have ensured the company's success, providing ground-breaking solutions which are not only economical, but sustainable and efficient.
The company were responsible for the design of Sydney Opera House and the UK's first international high speed railway, the Channel Tunnel Rail Link.
Arup reinvests a significant amount into research and development, both in house and externally to ensure their knowledge and expertise is world-class.
To this effect, the company enables employees to undertake extensive training programmes to help further their careers and knowledge within the business and future of engineering and design
Arup are increasingly focused on building designs which are sustainable. The release of Cities Alive highlights their aim to provide cost effective solutions which will drive long term benefits to the environment and economy.
Arup founded charity RedR, which sees employees visit countries in which their skills can be utilised in an emergency situation, such as the Szechuan earthquake, providing much needed support.
Climate change is a huge factor within the company's ambitions to reduce carbon footprints and greenhouse gas emissions, providing long term benefits to the environment.
Arup partnered with the C40 Cities Climate Leadership Group in 2015, pledging $1 million over a three-year period in order to tackle climate change and ensure best practice, linking over 70 of the world's biggest cities.
By conserving materials within construction and design, the company aim to be as efficient as possible
Arup are currently providing building and engineering services in the first LEED  Platinum hotel in Europe – the Hotel Amstelkwartier in Amsterdam
Among their list of sustainable builds,  Singita Lebombo Lodge in Mozambique has limited concrete within its impressive build. This has been achieved so that the site can be removed in future whilst leaving no concrete foundations through its removal.
Plus - Arup's utilisation of Building Information Modelling (BIM) have enabled the shape and fruition of future designs and engineering works.
Follow @ConstructionGL
Read the September 2016 issue of Construction Global magazine