Top 10 construction_global
Facts & figures on Melbourne's $128 million Flemington grandstand project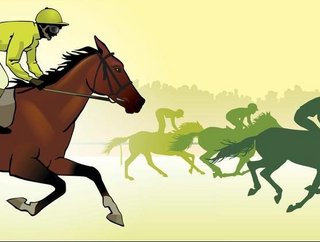 It has recently been announced that shortly after the end of Melbourne's Cup Car...
It has recently been announced that shortly after the end of Melbourne's Cup Carnival, Flemington Racecourse will undertake the construction of a new grandstand which will ensure over 300 construction jobs and provide a first-class experience for the increased number of visitors and tourists within Melbourne's most popular horse racing venue, boosting the local economy.
Designed by Australian architects Bates Smart, the new grandstand will replace the 92-year-old grandstand on site. Incorporating a number of updated features to appeal to modern users. The project will be delivered by development company Multiplex, who have undertaken several iconic projects, such as Australia 108 and the Emirate Towers in Dubai.
Here are our top 10 facts and figures regarding Flemington Racecourse and the project itself:
The Flemington Racecourse was placed on the National Heritage List in 2006, becoming a historical and cultural tourist venue within Melbourne
The project has unusually been funded by the Victorian government, Victoria Racing Club (VCR) and gaming company Tabcorp
The new grandstand will provide full, stunning panoramic views, enabling visitors to view the race track in all its glory
In 2015 alone, the Carnival provided over $380 million to the State of Victoria
The new five-level club stand will be the 10th which has been built at the Racecourse since 1865 and will include a rooftop garden on the top floor when completed
The project will be part of a $135 million transformation plan to ensure the build is functional, incorporating several bars and restaurants
The VCR have spent over $70 billion to improve the facilities at Flemington Racecourse since 2000.  
Jean Shrimpton famously caused outrage at Flemington Racecourse in 1965 with regards to her outfit which did not strictly conform to the upper-class dress codes of the time.
The racecourse has its own railway line which is opened specifically for iconic race days, reducing congestion within Melbourne
The grandstand project is set to complete in 2018, so that it will be ready for the Melbourne Cup Carnival and enable over 120,000 to attend the races.
For further information: http://bit.ly/2evsM7X
Follow @ConstructionGL
Read the November 2016 issue of Construction Global magazine