Top 10 Largest Construction Projects in the World
By Oliver James Freeman FRSA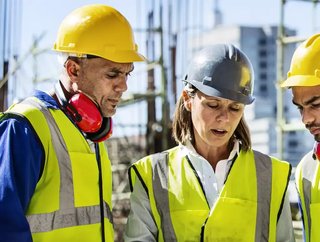 When it comes to humanity and our building habits, there's always been one rule that seems to apply: "bigger is better".
When it comes to humanity and our building habits, there's always been one rule that seems to apply: "bigger is better". 
The more extravagant and grandiose a construction, the more merit it seems to receive ─ for the ingenuity behind the project and, usually, for defying previously incomprehensible limits. Take a look at the top 1o largest construction projects below!
10.Great Man-Made River Project, Libya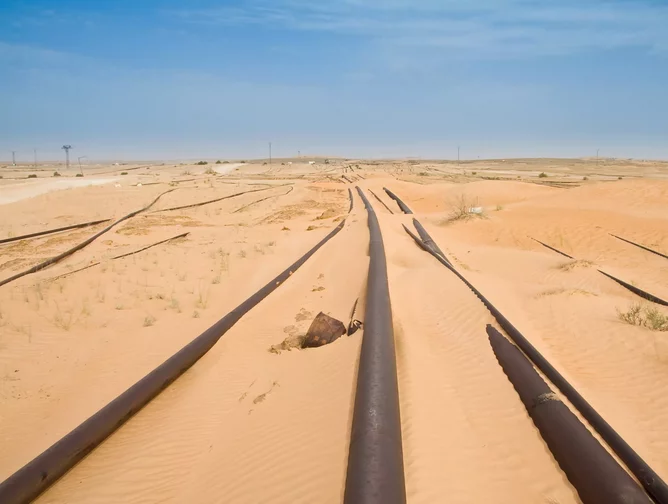 The "Great Man-Made River" (GMR) has been an ongoing project since 1985. To this day, it is classed as the largest irrigation project in the world, and upon completion, it will supply water to more than 350,000 acres of arable land. Not only will it assist Libyan farmers with their produce, but it will also increase the availability of clean drinking water in the majority of Libya's urban centres. 
The water source of the GMR is the Nubian Sandstone Aquifer System ─ the world's largest-known fossil water aquifer system ─ and the project's completion is slated for 2030. 
9. Beijing Airport, China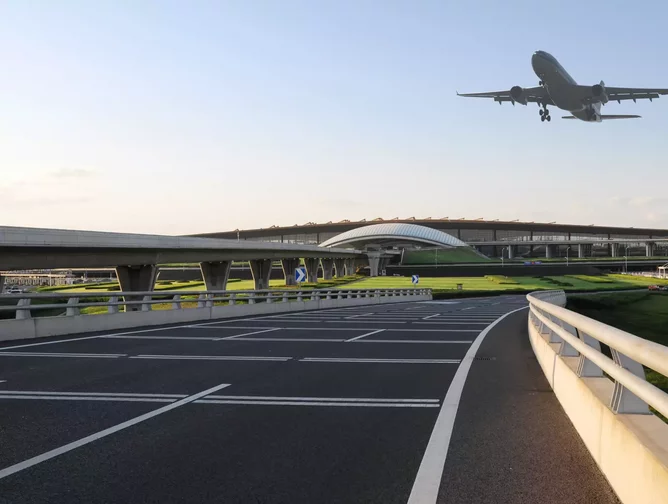 Unsurprisingly, as China looks to stamp its dominance on every aspect of global life, its construction projects grow in size. The Beijing International Airport will eventually surpass Dubai's Al Maktoum International Airport ─ listed above ─ in cost, total square miles, and passager and plane capacity. 
The project's first phase was completed in time for the 2008 Olympiad, and teams behind the construction intend to complete the further expansion by 2025. 
8. Chuo Shinkansen, Japan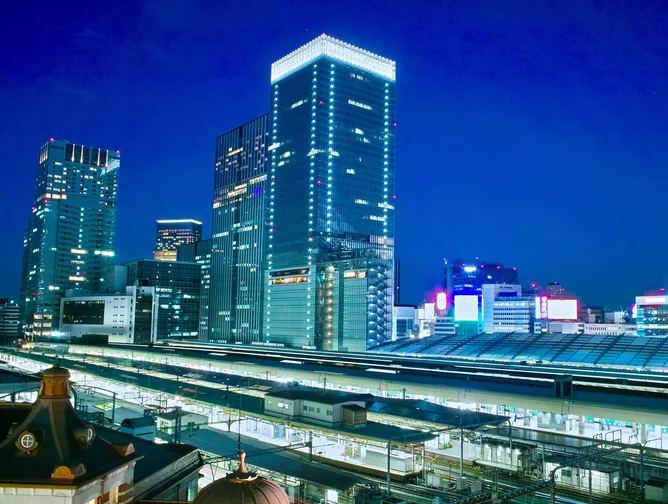 Moving swiftly along the worldwide rail network, Japan's ─ officially named ─ Linear Chuo Shinkansen, high-speed rail line will transport passengers 286 kilometres from Tokyo to Nagoya in a mere 40 minutes. The trains on this line will power along at approximately 313 miles per hour and are based on the country's world-leading Superconducting Magnetic Levitation (Maglev) system. 
Approximately 86 per cent of the new line will be underground, so it will require extensive tunnel construction. The project is scheduled for completion by 2027 before work continues to extend the line onwards to Osaka.
7. High-speed Railway, United States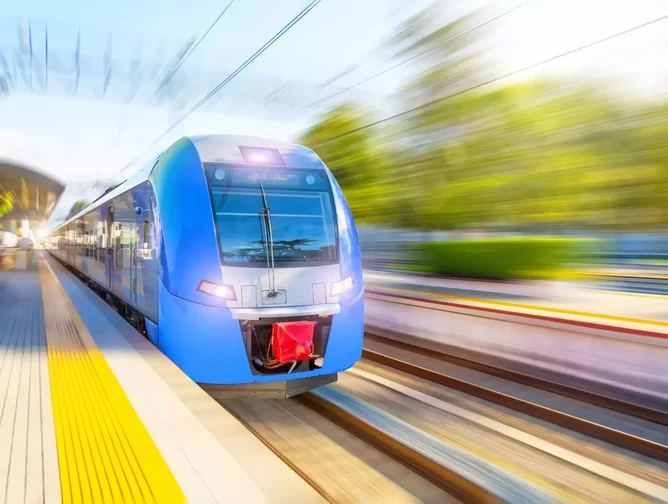 The Californian high-speed rail network project was started back in 2015, with an estimated completion date sometime in 2029 ─ though COVID-19 may disrupt that. The high-speed trains will connect eight of the ten largest cities in the state, reaching from San Diego, down south, to San Francisco up north. 
The project has two planned phases: Phase 1 will connect Los Angeles to San Francisco; Phase 2 will extend connections to San Diego and nearby Sacramento. 
The high-speed rail shows the west-coast states' drive for sustainability, as each 200-mile per hour train will be 100-per cent electric, powered only by renewable energy.
6.London Crossrail Project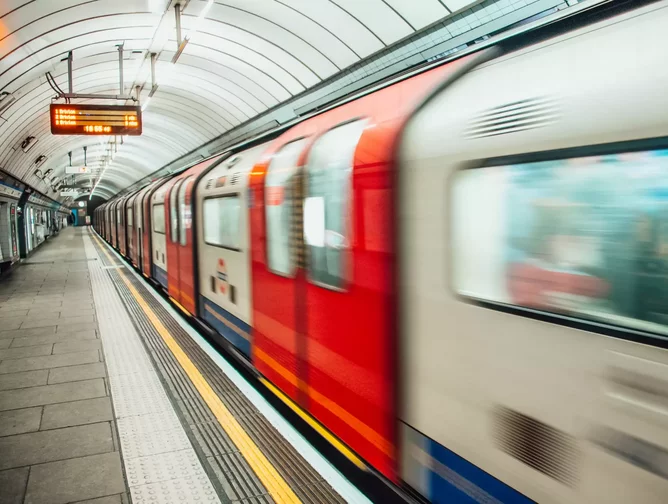 Did you know that the London underground train system was the first of its kind? A lot of people don't. Fun facts aside, to this day, the London underground continues to grow exponentially larger; currently, teams are coming to the end of an almost thirteen-year project, adding 26 miles of tunnel, connecting 40 stations, to the existing network through the 'Elizabeth line'. The bill? An estimated US$23bn. 
Currently, delivery of the Elizabeth line ─ which was already in its complex final stages ─ is being completed at a time of great uncertainty due to the risk and potential impacts of further COVID-19 outbreaks. The teams behind the scenes expect to bring the line into passenger service "as soon as practically possible ─ possibly in the first half of 2022."
5.South-North Water Transfer Project, China
If you've ever looked at China's population distribution and water resources ─ no idea why you would have ─, you'll have noticed that it's slightly disproportionate. In the north of the country, you'll find almost fifty per cent of the population but only twenty per cent of the country's water resources. 
It's a drastic imbalance.
To rectify the problem, the Chinese government has ring-fenced funding for the construction of three titanic canals. Each canal will be more than 600 miles long and will funnel water from China's three largest rivers into the nation's northern regions. According to Chinese reports, the project will take just shy of fifty years, and it will supply an incredible 44.6 billion cubic metres of water each year. 
4. International Space Station, Space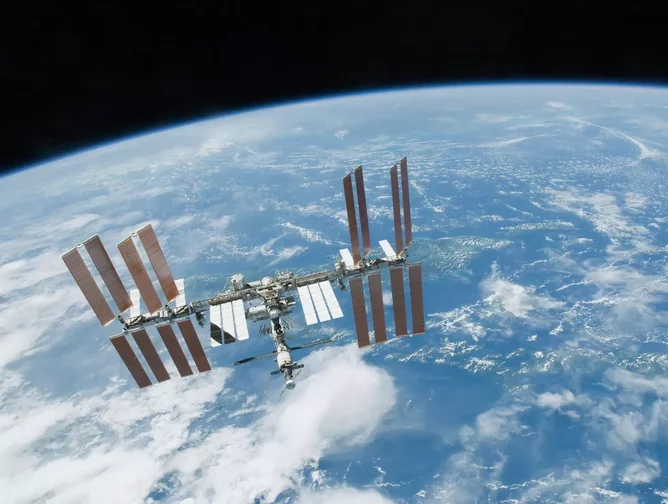 All right, so this one isn't technically "in the world", but it is "of the world". The International Space Station (ISS), created by a consortium of fifteen nations and five space agencies, is set to undergo some renovations that'll cost a staggering US$60bn. 
According to some sources, the current recommended expansion plans ─ not yet finalised ─ could come to a total cost exceeding US$1tn. If the expansions go ahead, the ISS will be able to house up to one million people. 
3. Dubailand, Dubai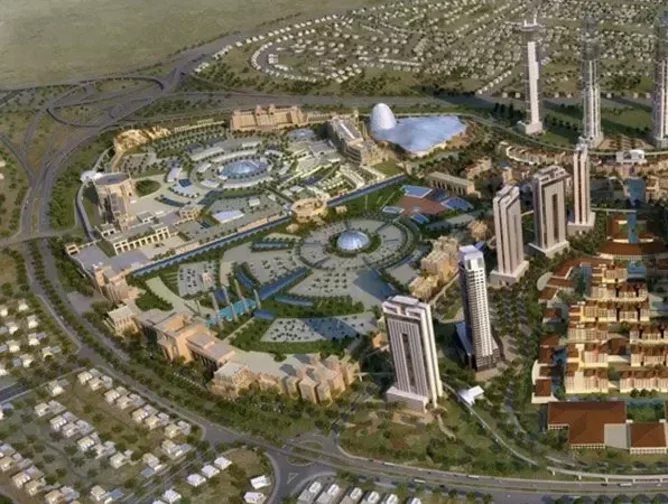 Walt Disney World's are pretty massive, right? Imagine putting three together and shoving them in a single site. That's what the authorities in Dubai intend to do with the Dubailand complex. At 278 square kilometres, the US$64bn destination will feature six parts: eco-tourism, health facilities, hotels, science attractions, sports venues, and, for the adrenaline-junkies, theme parks. 
Being that the project is a Dubai-special, it's only natural that it would break a record; on this occasion, Dubailand will feature the world's largest hotel, with 6,500 rooms and a 10-million-square-foot shopping centre. 
You'll have to wait until 2025 to see it for yourself, though. 
2.Jubail II, Saudi Arabia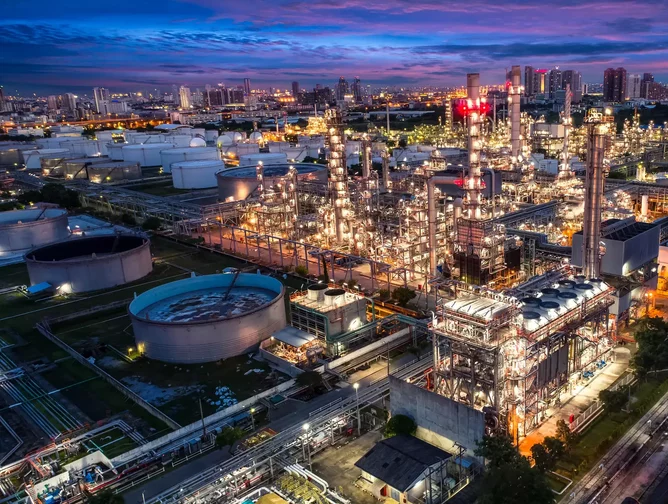 Jubail II is a 22-year-long project which, three decades ago, promised to raise an industrial city from the desert sands. The second phase of the Jubail development ─ the largest civil engineering project in the world ─ kicked off in 2014, with an expansion budget of US$11bn. Once the project is completed, Jubail will comprise at least one hundred industrial plants, an 800,000-cubic-metre desalination plant, more than 530 miles of railway and road, alongside a 350,000-barrel-a-day oil refinery. The project should be wrapped up in 2024, with over 50,000 residential units being added into the industry city by 2026. 
1.Al Maktoum International Airport, Dubai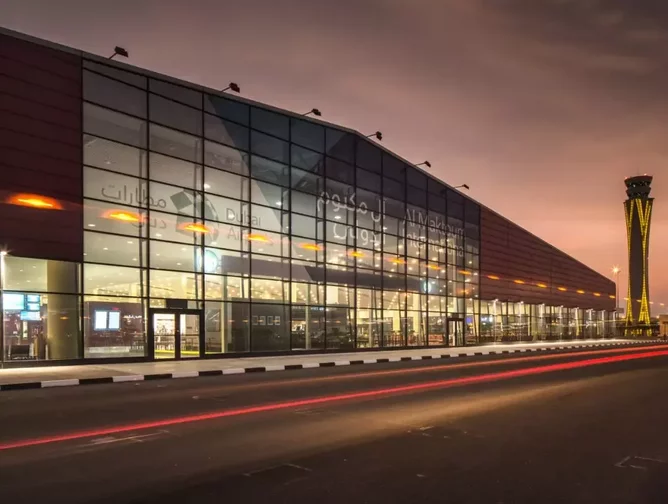 If you've ever been to London Heathrow, you'll know what a "big" airport looks like. That's 4.6 square miles, which pales in comparison to Al Maktoum International Airport's incredibly 21 square mile plot.  
A truly gargantuan airport, Dubai's Al Maktoum is designed to handle 200 wide-body aircraft at any given time, and it's only going to get bigger with the airport's second expansion ─ which has no definite completion date ─ estimated to cost a staggering US$32bn.