Top 10 construction_global
Top 10 Stadiums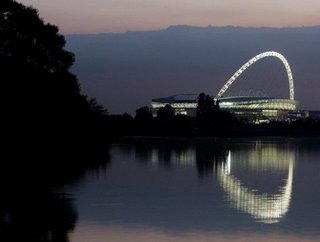 10. Indianapolis Motor Speedway If the seating surrounding a 4 km speedway track constitutes a stadium...
10. Indianapolis Motor Speedway
If the seating surrounding a 4 km speedway track constitutes a stadium, (and officially it does), then there is no way the 257,000 capacity IMS can miss out on a place in the top ten. It hosts several motorsport events, and has been around since 1909.
9. Turk Telecom Arena
Home to Galatasary, the Turk Telecom Arena replaced Ali Sami Yen in 2011. Not the largest capacity stadium, but it makes the list for its tinderbox atmosphere, which admittedly is not always a pleasant one. On March 18, 2011, it achieved an accolade to shout about: a Guinness World Record for 'loudest crowd roar at a sport stadium' with a recorded 131.76 decibels.
8. London Olympic stadium
The centrepoint of the London 2012 Olympic park has a capacity of 80,000, and was four years in the making. It boasts environmental credentials too; using minimal steel and recycled granite, in addition to the transportation of building materials using boats rather than lorries. It will be West Ham Utd FC's ground from 2016.
7. Allianz Arena
Bayern Munich's 71,000-capacity home stadium is a visual treat when illuminated at night. The luminous exterior features 2,874 panels, which can each be lit either red, white or blue. It hosted the 2012 Champions League Final and also houses a museum dedicated to the home team. 
6. Old Trafford
Known as the 'Theatre of Dreams', the home ground of Manchester United is the UK's second-largest stadium, and the scene of many historic footballing moments. The west-side of the stadium, known as the Stretford end, is home to the hard-core United fans and a statue of its king, Dennis Law.
5. Santiago Bernabéu
Named for the club's former chairman, the home ground of Real Madrid is recognisable throughout the world. Host to four European Cup finals, as well as the 1982 World Cup final, Europe's third largest stadium could soon become still larger, with four concepts for a 95,000 capacity redevelopment presented last year.
4. Rungnado May Day Stadium
North Korea's May Day Stadium in Pyongyang is a shoo-in as the world's largest capacity arena. Seating a massive 150,000, it stages football matches and athletics, as well as the huge-scale celebrations of the nation's history and the Kim Dynasty.  
3. FNB Stadium/Soccer City
Africa's largest stadium seats 94,736, and hosted the 2010 world cup final to the tune of many vuvuzela's. Architects created a striking exterior, with the outer-stadium designed to mimic the appearance of an African pot with a ring of lights running around the bottom of the structure to simulate fire underneath. Better-still, there are no restricted views in the stadium.
2. Nou Camp
As Europe's largest football stadium, and home to arguably its greatest team, Barcelona's home ground seats just under 100,000, and has staged two European Cup finals (1989 and 1999). It also has hosted large music concerts and even Pope John Paul II, when he conducted mass in 1982. 
1. Wembley
When it opened in 2007, the new 90,000 capacity Wembley had a lot to live up to. Replacing the stadium seen by many as the "home" of football, New Wembley was endowed with a striking 134-metre-high arch as recompense for the iconic twin towers that were demolished along with old Wembley.
The road to completion was paved with delays and complications including the collapse of sewers due to ground movement and the fall of a steel rafter from the roof. What's more, the Australian contractor Multiplex made significant losses from the project, and is still involved in legal cases against sub-contractors and consultants.
Interestingly, the largest claim of £253million against Mott McDonald consultants is a UK construction record.
In the end however, Wembley got the impressive stadium it deserved. While the England national side may have yet to repeat its success at the illustrious predecessor, we may safely assume that things can only get better.