LaborWorx has raised $4.2m to solve skilled worker shortage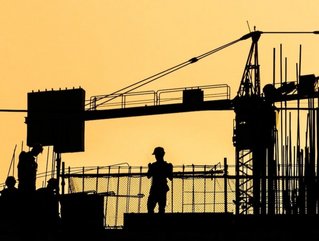 There is currently a skilled worker shortage.
LaborWorx hopes to revolutionise the way companies find, hire, and pay skilled workers with the secured funding.
LaborWorx, a tech-enabled staffing startup that helps construction and manufacturing companies connect with on-demand workers, has raised $4.2 million to continue its mission of solving the skilled worker shortage.
"We believe hard work shouldn't be hard to find. However today's skilled worker shortage is making it increasingly difficult for essential businesses to complete projects on time and on budget," said Aaron Phillips, Founder and CEO of LaborWorx.
According to Deloitte and The Manufacturing Institute, the US could see 2.1 million unfilled manufacturing jobs by 2030. The cost of those missing jobs could total $1 trillion in 2030 alone.
To combat the growing problem, LaborWorx has developed a new skilled worker marketplace that intuitively connects understaffed companies with certified professionals in a safe, efficient, and cost effective manner.
"The solution is designed to populate the best individuals for the job based on skill, location, rate, and availability," said Guy Caldwell, Co-Founder and VP of Product. "From specialised roles to high-volume contingency teams, the platform is able to flex up and down with even the largest manufacturers," he added.
LaborWorx prides itself on being one of the first labor marketplaces built for skilled workers by skilled workers. CEO, Aaron Phillips, is a serial entrepreneur in the Industrial Construction space and used his 15+ years of trades experience to build a workforce solution that could solve his industry's biggest challenge.
With the new funding, LaborWorx plans to increase its existing team in Georgia, expand its presence in the Carolinas and Texas, boost its client acquisition efforts, and introduce a mobile application this summer.
"As an organisation, we care deeply about the workers that we serve. Skilled tradespeople are often overlooked, and we seek to empower them by giving them access to more tools, technology, and employment opportunities," stated Clay Barnett, Co-Founder and Managing Director.
"We feel we can help solve the labour shortage for construction and manufacturing companies and improve the worker experience at the same time," Barnett added.