Mayor launches new framework to help diversify architecture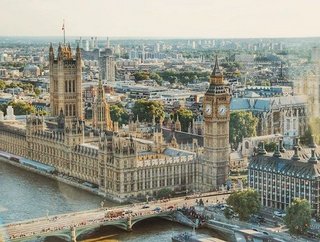 London.
The Mayor of London, Sadiq Khan has announced a new panel of innovative and diverse built environment specialists to support his mission.
The new Architecture and Urbanism (A+U) Framework provides a diverse, pre-approved panel of built environment consultants, making it quicker and easier for organisations like councils and housing associations to commission high quality expertise for certain types of public sector projects in London.
The A+U Framework can be used by the Greater London Authority Group and other public sector commissioning authorities to appoint high-quality architectural, place making and urban planning design services for a range of built environment projects. It is organised into 10 different categories of work to ensure high standards at every stage of the design process.
It replaces the Architecture Design and Urbanism Panel 2 (ADUP2), first established in 2018. Over its four years the ADUP2 was used by 45 public organisations a total of 163 times to procure over £45m worth of professional services. Of this, approximately £10.3m is from the Greater London Authority Group, with the remaining spend from London boroughs and other public sector organisations.
Following successful completion of the procurement process, which saw 578 submissions from 273 suppliers, the final 96 places on the new Framework have now been awarded to 65 suppliers.
More than half (57 per cent) of places on the Framework have been awarded to 'diverse-led' enterprises, meaning at least half of their executive leadership identifies as female, Black, Asian, Minority Ethnic, disabled and/or members of the LGBTQIA+ community.
All successful suppliers were assessed across a two-stage procurement process to ensure their suitability to meet the aims of the Framework. This includes:
Responding to the inequalities highlighted by the pandemic and supporting and shaping a sustainable and equitable recovery;
Responding to the climate crisis and designing for net-zero;
Supporting London's economic recovery;
The creation of social value and developing inclusive design approaches that champion participation, co-production and meaningful community engagement.
The Deputy Mayor for Planning, Regeneration and Skills, Jules Pipe, said: "The launch of the new Architecture and Urbanism Framework is an important step towards London's recovery from the pandemic and the creation of a better, greener, more sustainable London for all.
"It's crucial that those involved in the transformation of London are representative of all who live here, which is why the Mayor and I are pleased to see such a diverse range of practitioners with high quality skills and experience being awarded places on the Framework.
"We look forward to seeing how this new cohort of suppliers apply their world-class expertise to support public sector clients deliver the low-carbon, sustainable and inclusive recovery that London needs."
Kyle Buchanan and Mellis Haward, Directors of Archio, said: "The GLA's A+U Framework is a great opportunity for London, providing public bodies with access to new thinking from emerging talent, while maintaining a strong focus on design quality, social value and sustainability. We're really pleased to have been awarded places on the Lots for Housing and Station Site development, particularly as the latter is often reserved for much bigger practices. At Archio our focus is community-led design, and we are looking forward to bringing that expertise to the framework and to the opportunities afforded by this new process."
Al Scott, Sarah Castle and Thomas Bryans, Directors of IF_DO, said: "IF_DO was a very new practice when the first ADUP panel launched and, in many ways, it helped guide us as we've grown. We've admired the practices and projects that have come through previous versions of the framework, and our business and operations have been influenced by that context.
"The deep skillsets we've developed in consultation, co-design, sustainability and the circular economy, respond to the high aspirations set by the GLA, and we're delighted to qualify for two lots on the new A+U framework. We're looking forward to the opportunity to work closely with communities throughout London to deliver socially and environmentally sustainable projects that help create a better city for all."
Jonathan Hagos and Tom Bell, Directors of Freehaus, said: "We are delighted to have secured a place on the GLA/TFL's Architecture and Urbanism framework, which builds upon our practice's successful delivery of projects across London that reflect the Mayor's Good Growth by Design principles. We hope that a place on the framework will increase momentum to the growth and agency of our practice and give us an opportunity to work with local communities and organisations to help shape this city."
Paul Karakusevic, Director of Karakusevic Carson Architects which leads a consortium of smaller diverse-led practices including K Bava Architects, Office Sian, Pedder & Scampton Architects, Sahra Hersi and Saya Hakamata, said: "We are delighted to have been selected onto two panels for the new A+U Framework. We understand how competitive the process was, and so it is an honour to be chosen for the panel again. Where possible, we always are keen to collaborate with other architects and designers with similar interests and shared ethos for quality design and social purpose. We have therefore assembled a brilliant team to work with over the next four years who will contribute new ideas and expertise which London will benefit from.
"I understand the challenges and complexities of establishing and maintaining a small practice, and the opportunities that come through the A+U panel will help these designers/architects gain experience which will be very valuable. As a practice focused almost entirely on public sector projects, the GLA/TFL A+U panel has been instrumental in the development of our studio and the projects we undertake. We see it as our responsibility to help the next generation of architects work on public projects and to pass on the knowledge and skills we have gained to ensure the most talented people are shaping our city.
"Despite the wider financial pressures and economic uncertainties, the public sector and local authorities in London have the knowledge and skills to invest in our existing housing and infrastructure and build the homes and public buildings the city desperately needs. The new A+U panel will allow local authorities access to a new generation of committed practices who will help to deliver on local priorities and improve the quality of our environment, social equity and life chances for communities."