HS2: 2-year construction is set to last even longer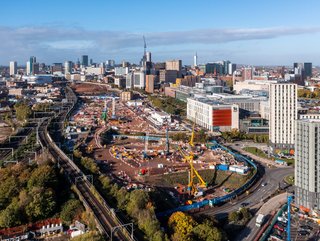 HS2 is set to be a crucial element of the UK government's levelling up agenda and is designed to improve rail connections.
It has been revealed that the two-year construction delay to the UK's new high-speed railway, HS2, will be longer and cost taxpayers £360m (US$457.74m)
It has been reported that construction work on high-speed rail project HS2 will last longer and cost more. As first announced by SkyNews, a UK government document confirms that it expects that the two-year delay imposed on key sections of the HS2 phase 1 will inflate the overall cost of the project by a minimum of £360m (US$457.74m).
The government has also predicted that the two-year pause to construction work on a key section is actually set to last three-and-a-half years instead because of the additional time needed to ramp up the work.
Construction pause needed to secure levelling up agenda
HS2 is set to be a crucial element of the UK government's levelling up agenda and is designed to improve rail connections between cities in the midlands and the north of the country with London.
The high-speed rail build has already caused its fair share of attention, with an earlier shake-up in construction of the central section of phase one route from London to Birmingham seeing Align take over responsibility for a stretch previously assigned to EKFB. This was done in efforts to speed up the construction process after much delay.
Costs for the central London terminus at Euston, which was originally being built by Mace and Dragados, rose from £1.3bn (US$1.63bn) to nearly £5bn (US$6.25bn) before the UK government delayed construction in March 2023.
In 2010, HS2 was expected to cost £33bn (US$41.2bn) in total, but this figure has now reached heights of an estimated £71bn (US$88.6bn).
Construction began six years ago, seeing hundreds of homes and businesses demolished, but the building site now stands virtually empty. SkyNews has reported that but the latest delays mean high speed trains won't reach Manchester until at least 2040.
A spokesperson for the High Speed Rail Group, representing suppliers and contractors, said to Construction Enquirer: "As we said when the two-year delay was announced in March [2023], the cheapest way to deliver HS2 is quickly.
"Once complete the railway will be a vital new artery for the United Kingdom which adds necessary capacity for people and goods, while getting passengers off planes and onto trains.
"This is necessary both for economic growth and to meet the UK's net zero ambitions. We need ministers to urgently agree on a long-term plan to deliver this vital piece of infrastructure."